Tiger from wire and plaster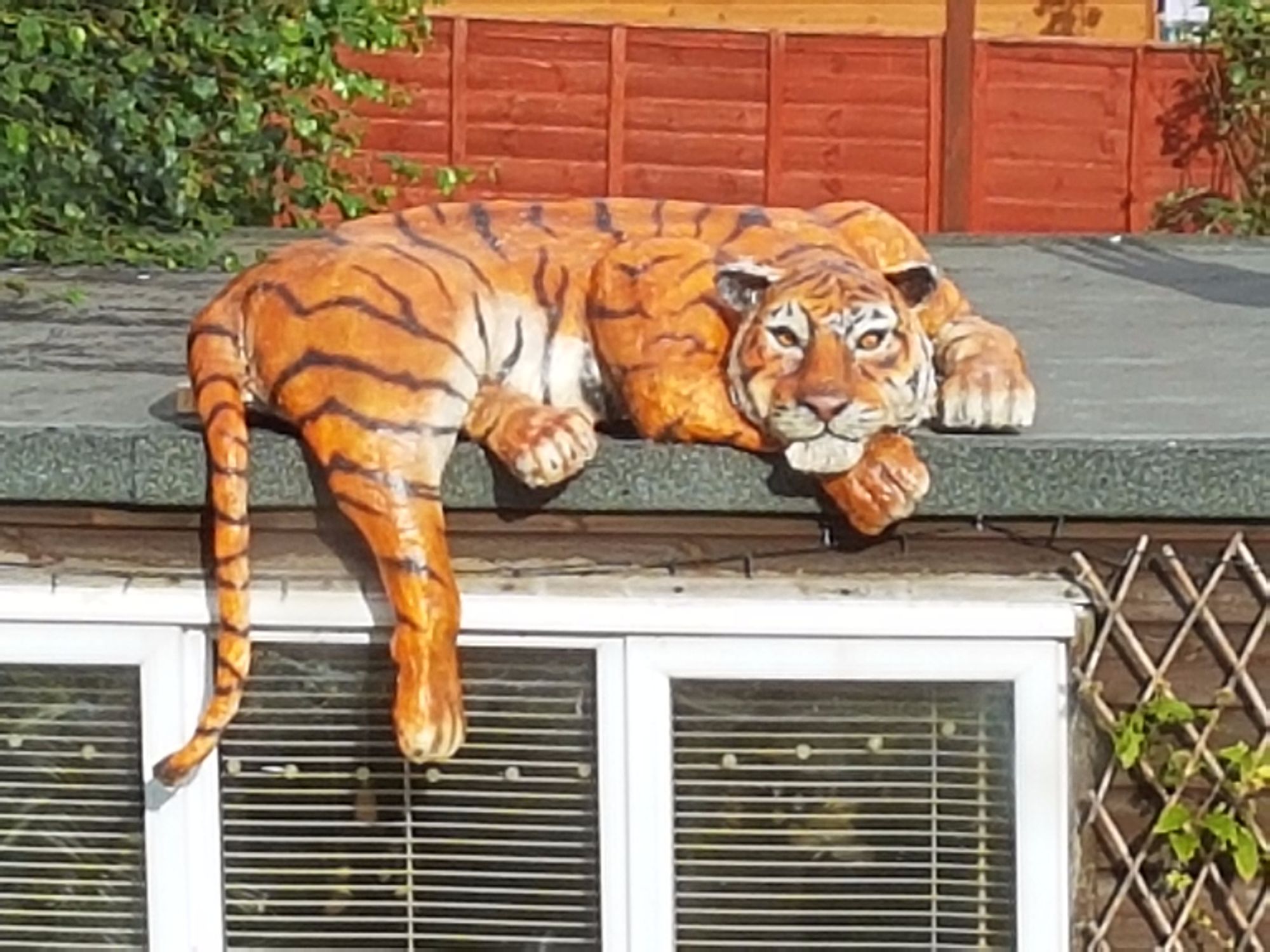 I experimented with new (for me) materials to make this tiger for my shed roof.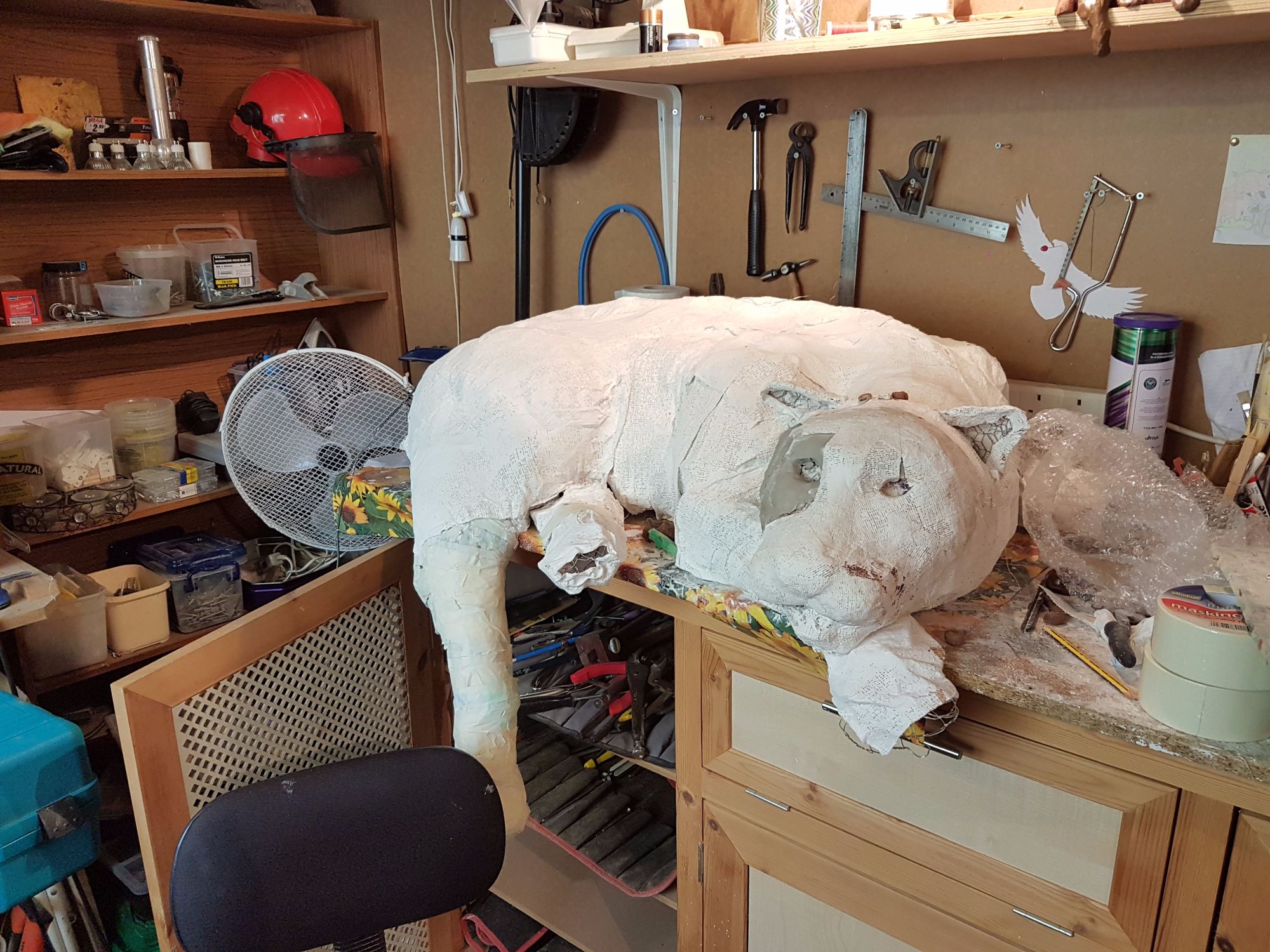 I made the general shape from chicken wire, then covered it with plaster of paris bandage (Like you have when you break a bone!)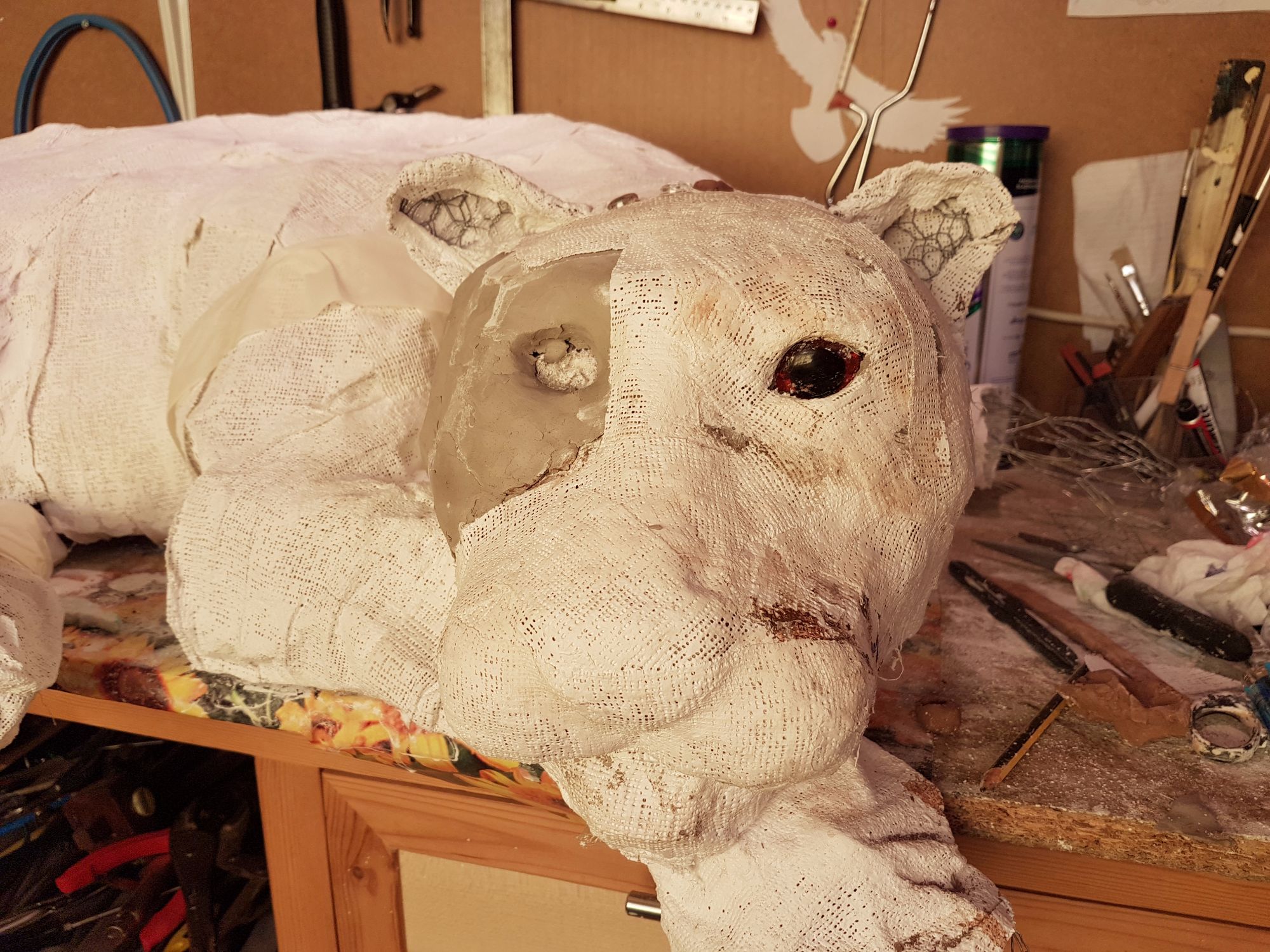 I used clay to build the detail into his body and face. Here I'm trying out a cheap eye from the haberdashery store...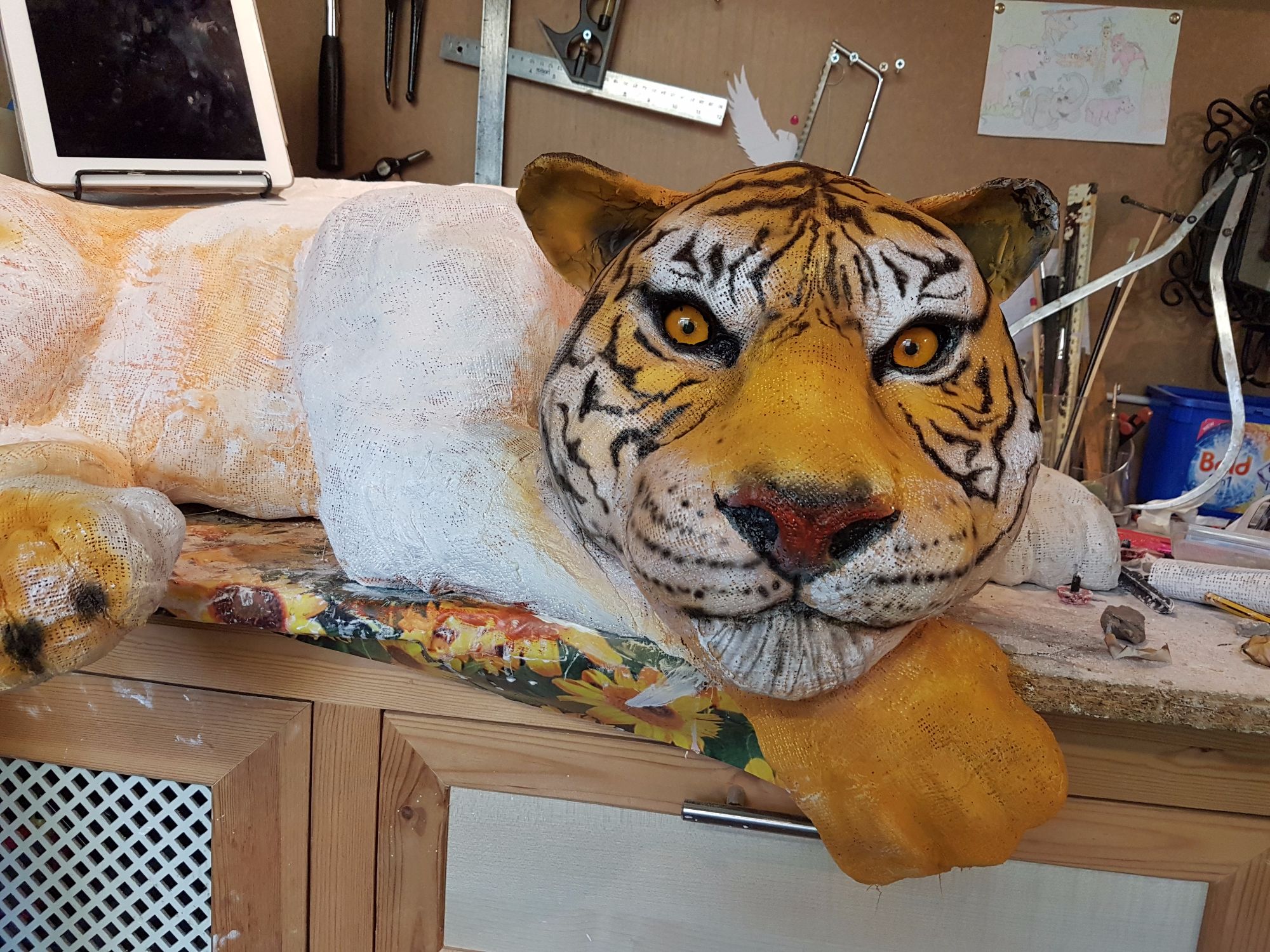 I ended up buying eyes from a taxidermy company!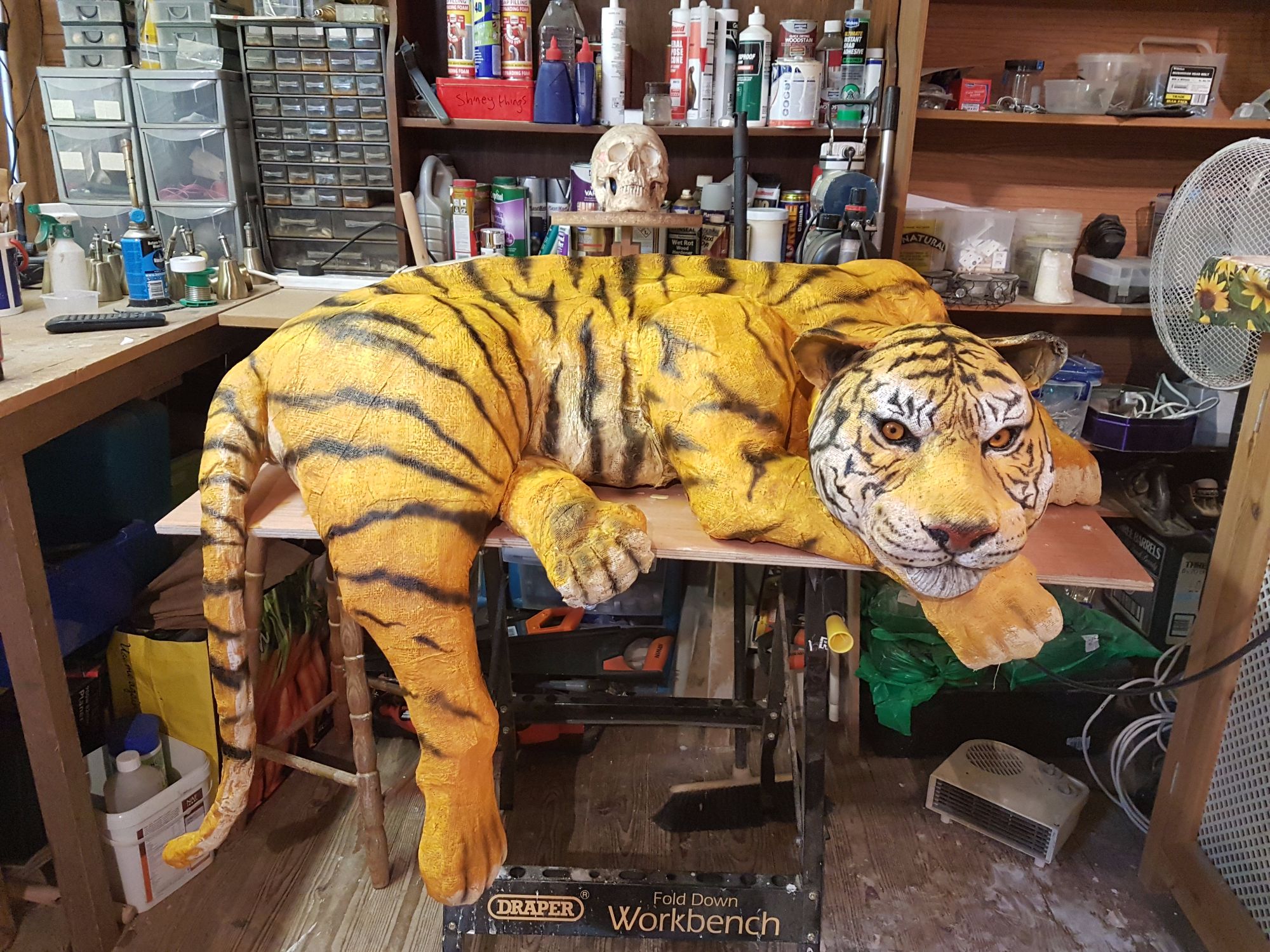 This was the first full painting...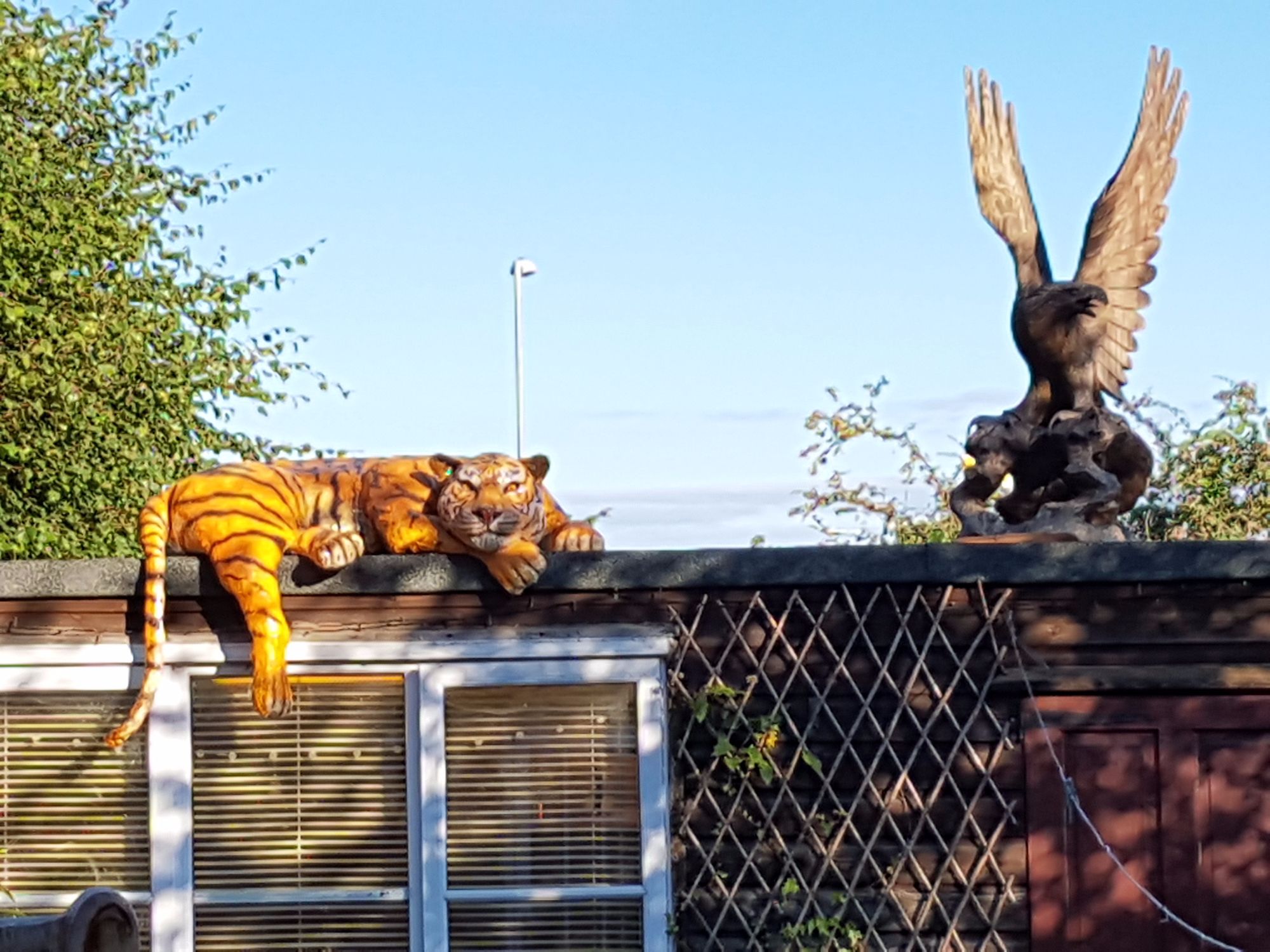 Here he is covered in 2 layers of liquid fibreglass...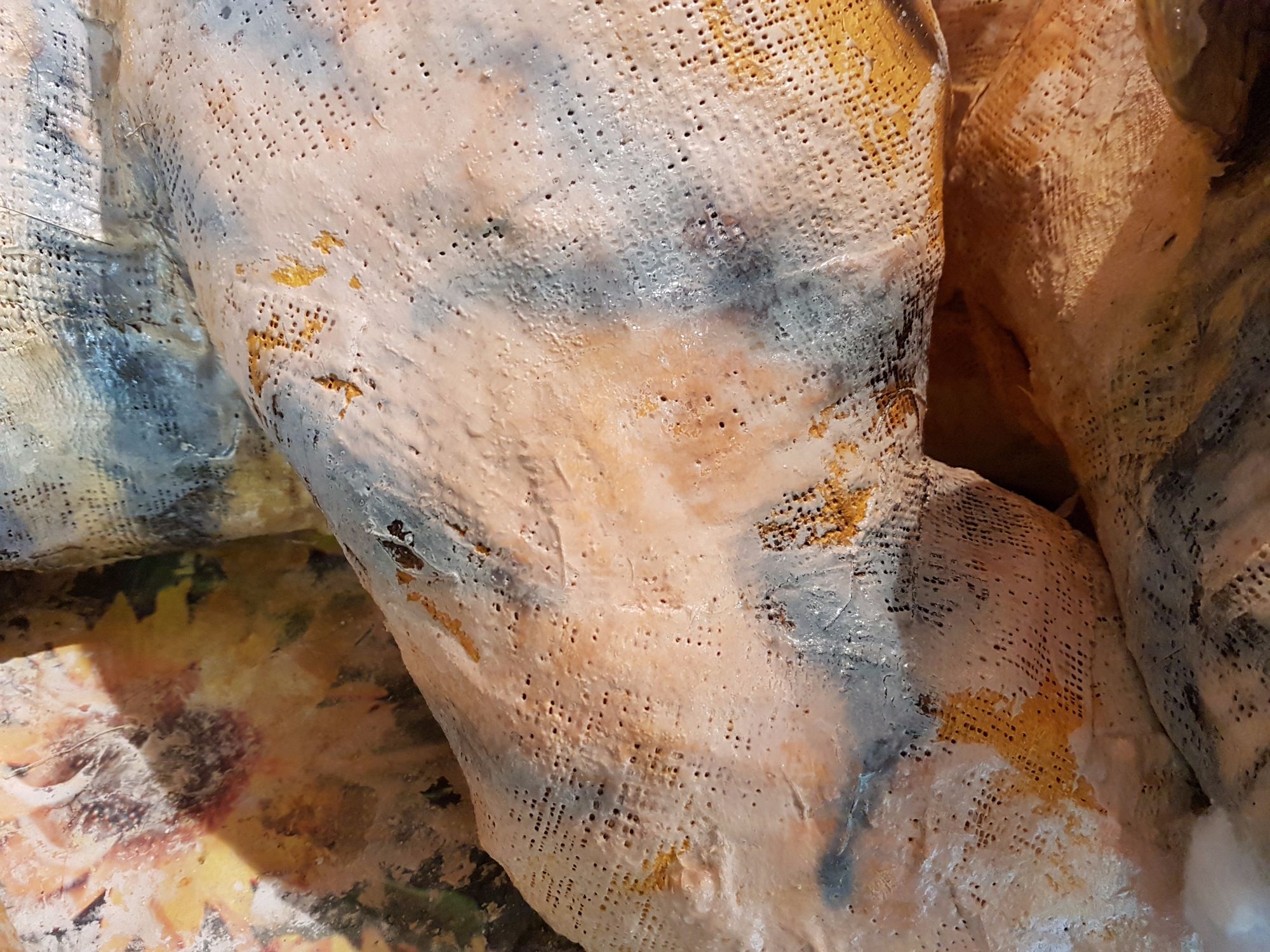 Here's what happened with the first rain! The plasterparis bandage wasn't sealed properly by the fibreglass. :-(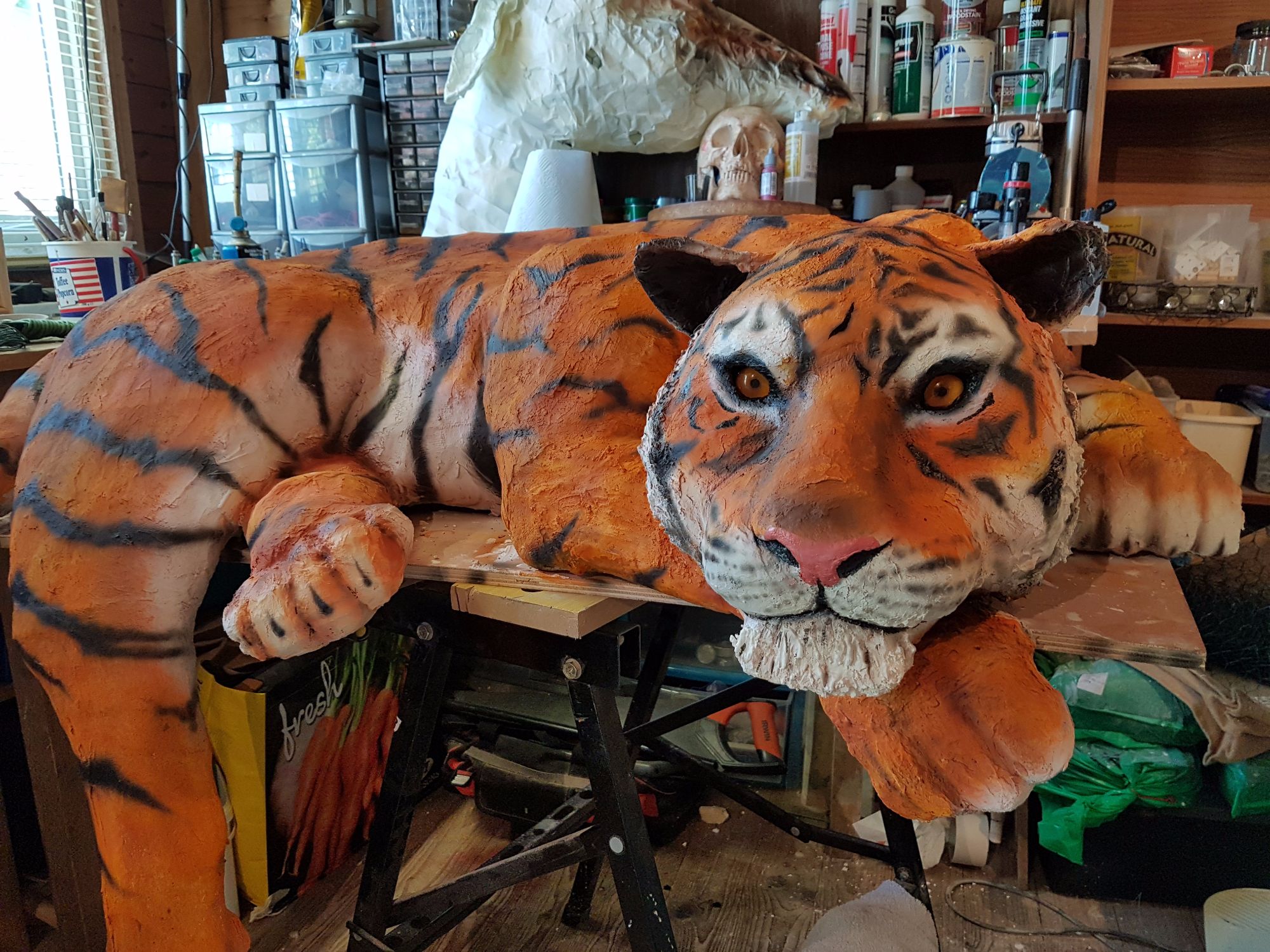 Here's the refurb' you can see he's more orangey this time, and I was very careful to seal him when I did the fibreglass. Sadly he still only lasted a few months. I've got stuff to learn...