Male Torso in Stone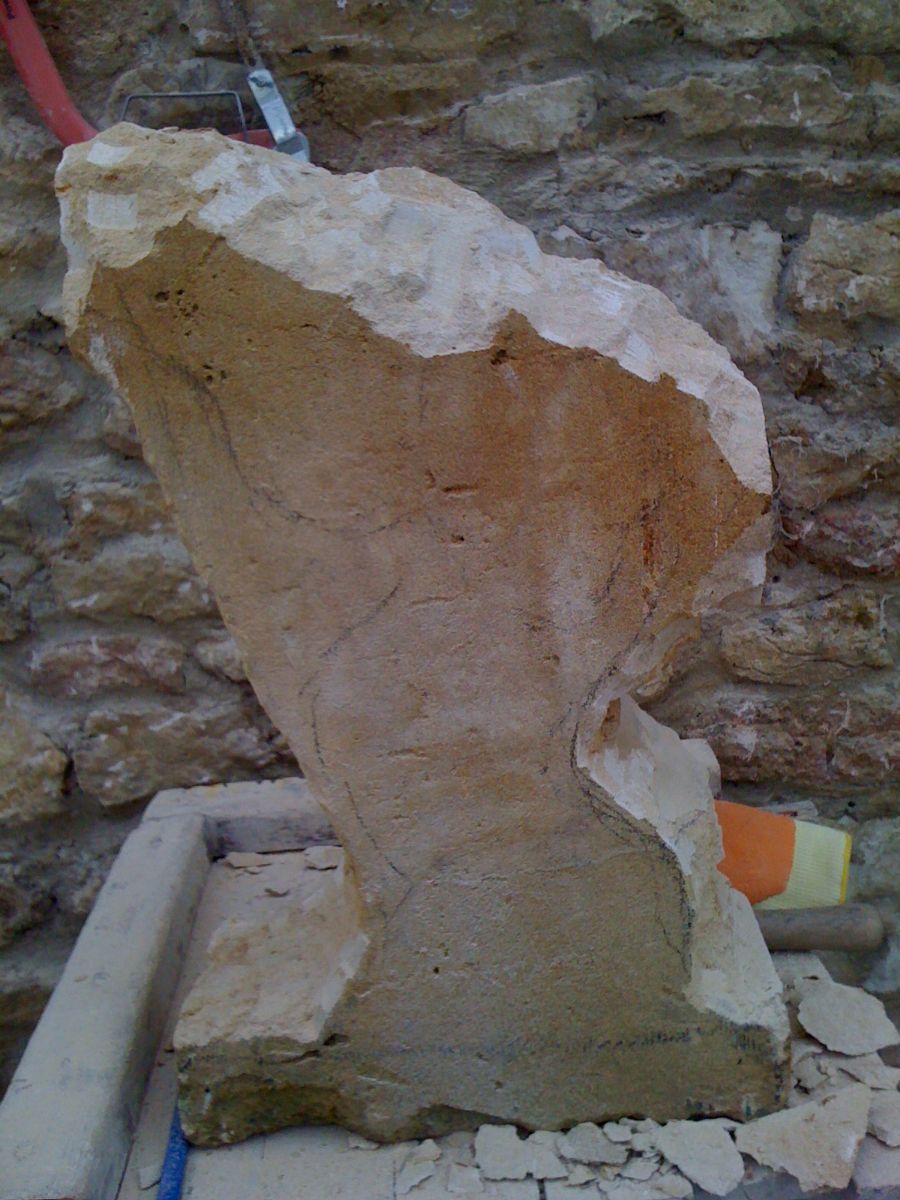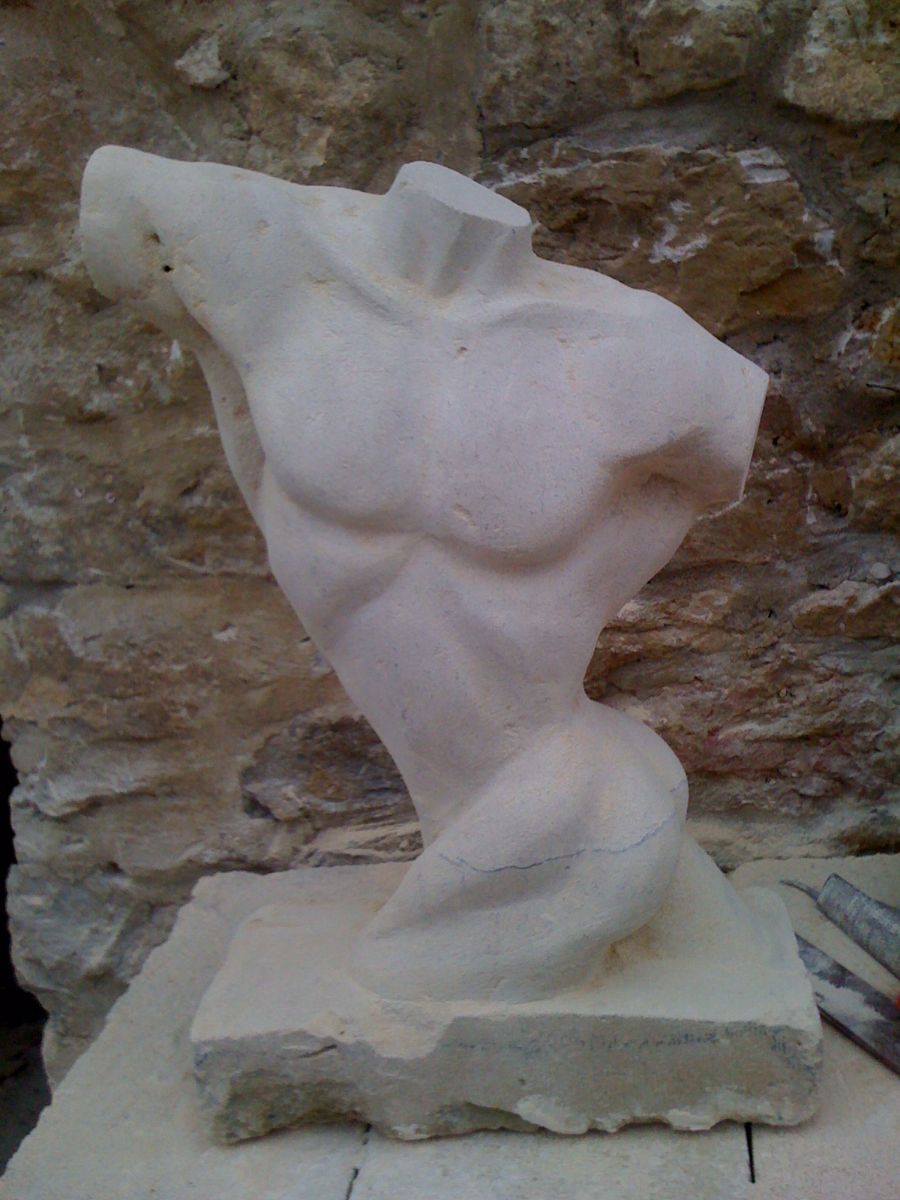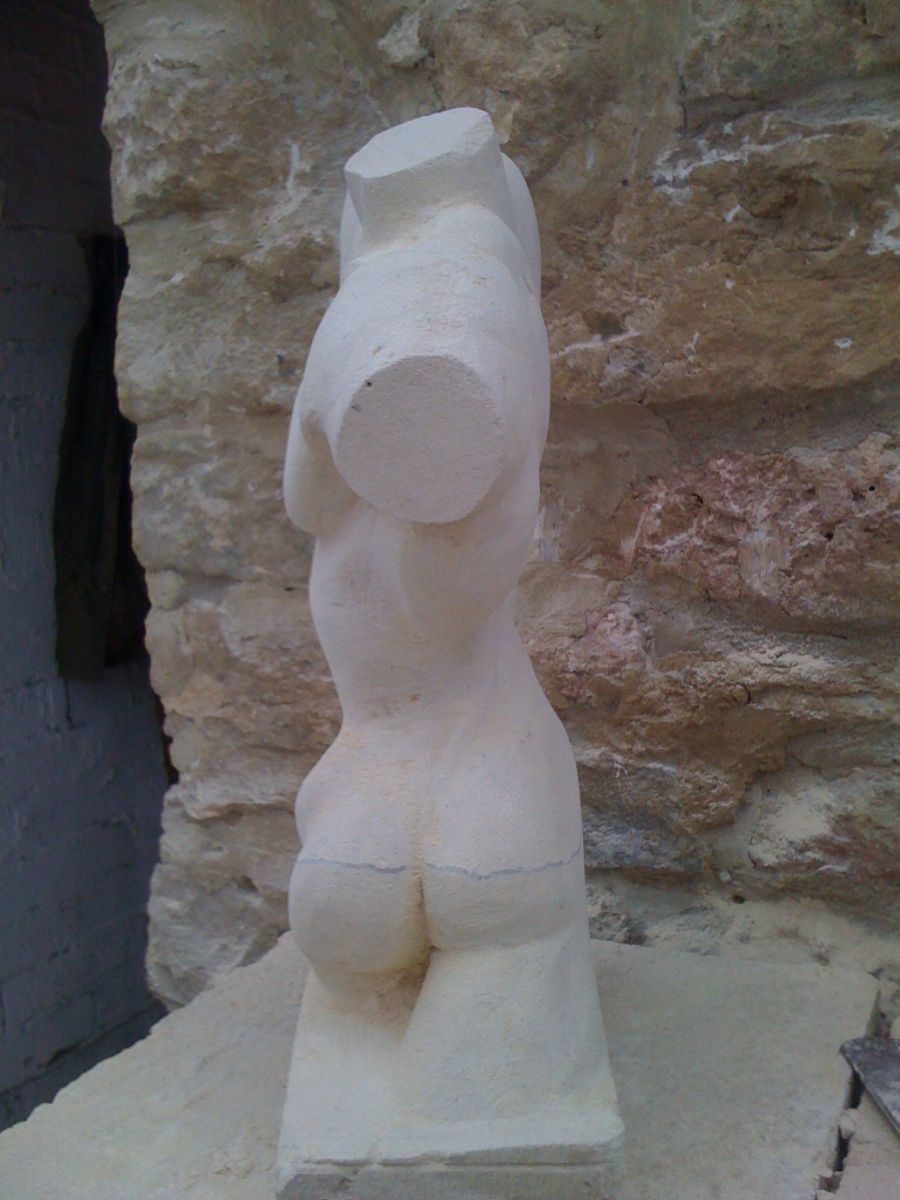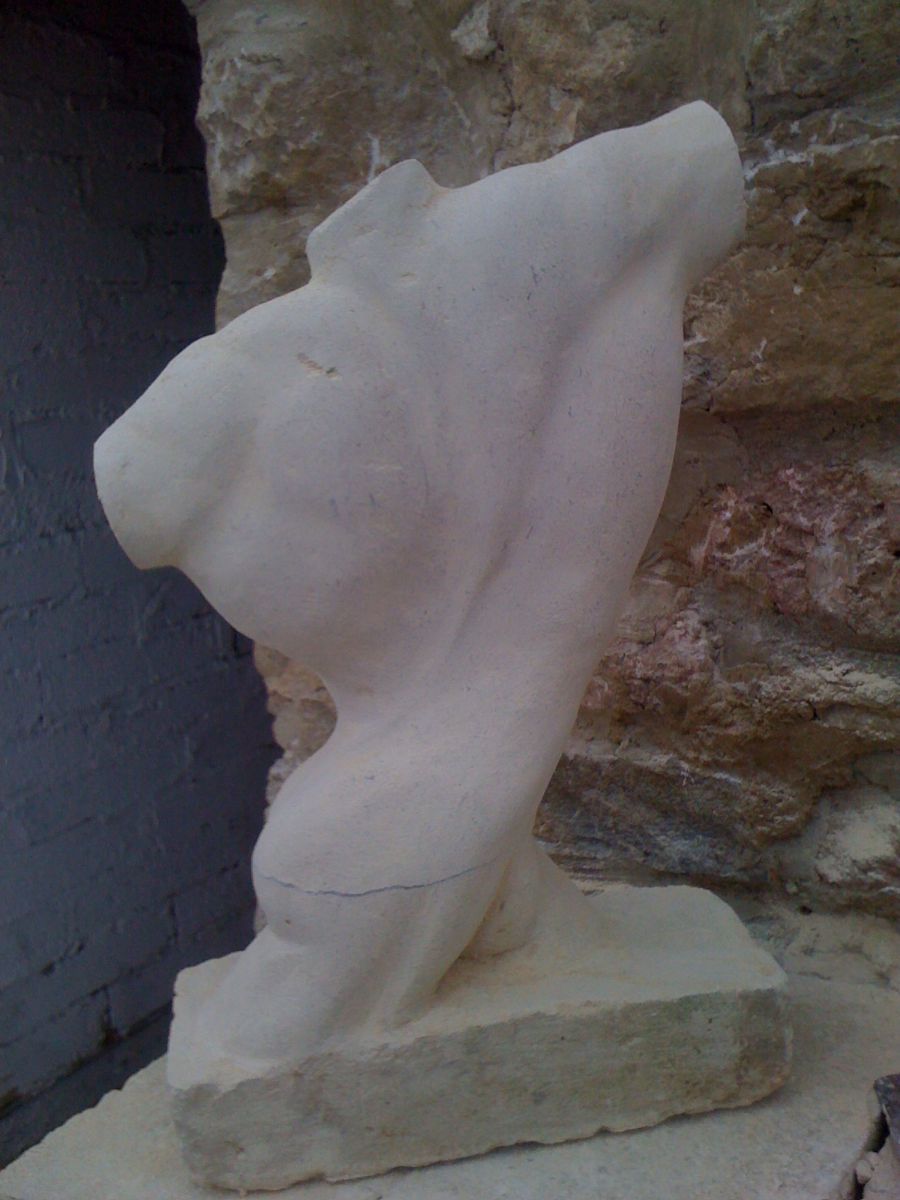 This was the second stone figure I created. Stone sculpting is a subtractive form of model making, you have to try and 'see' the form in the block of stone and 'free' it from the surrounding stone.
I personally find this quite stressful, if you chop off a piece you need, that's it, game over, or you make a different, smaller sculpture. I tend to be a 'nibbler' to try and avoid this.
It is extremely important to be constantly looking at what you're doing from all angles as you work.
I copied this from a fantastic wooden sculpture that I bought in Glastonbury.
My other stone sculptures:- Flame, Skull, Dum Dum, MonkeyDoo.