Light Sculpture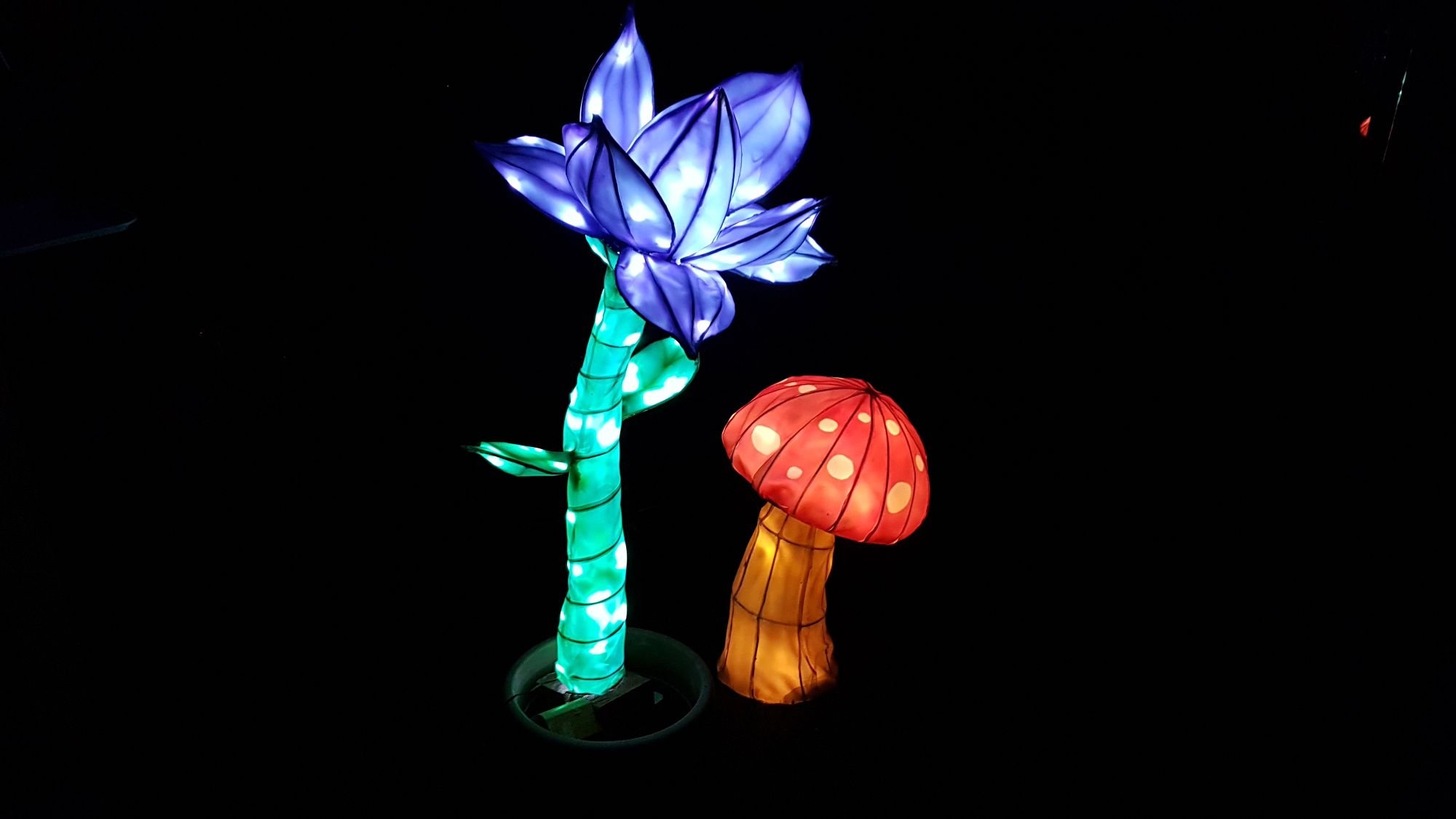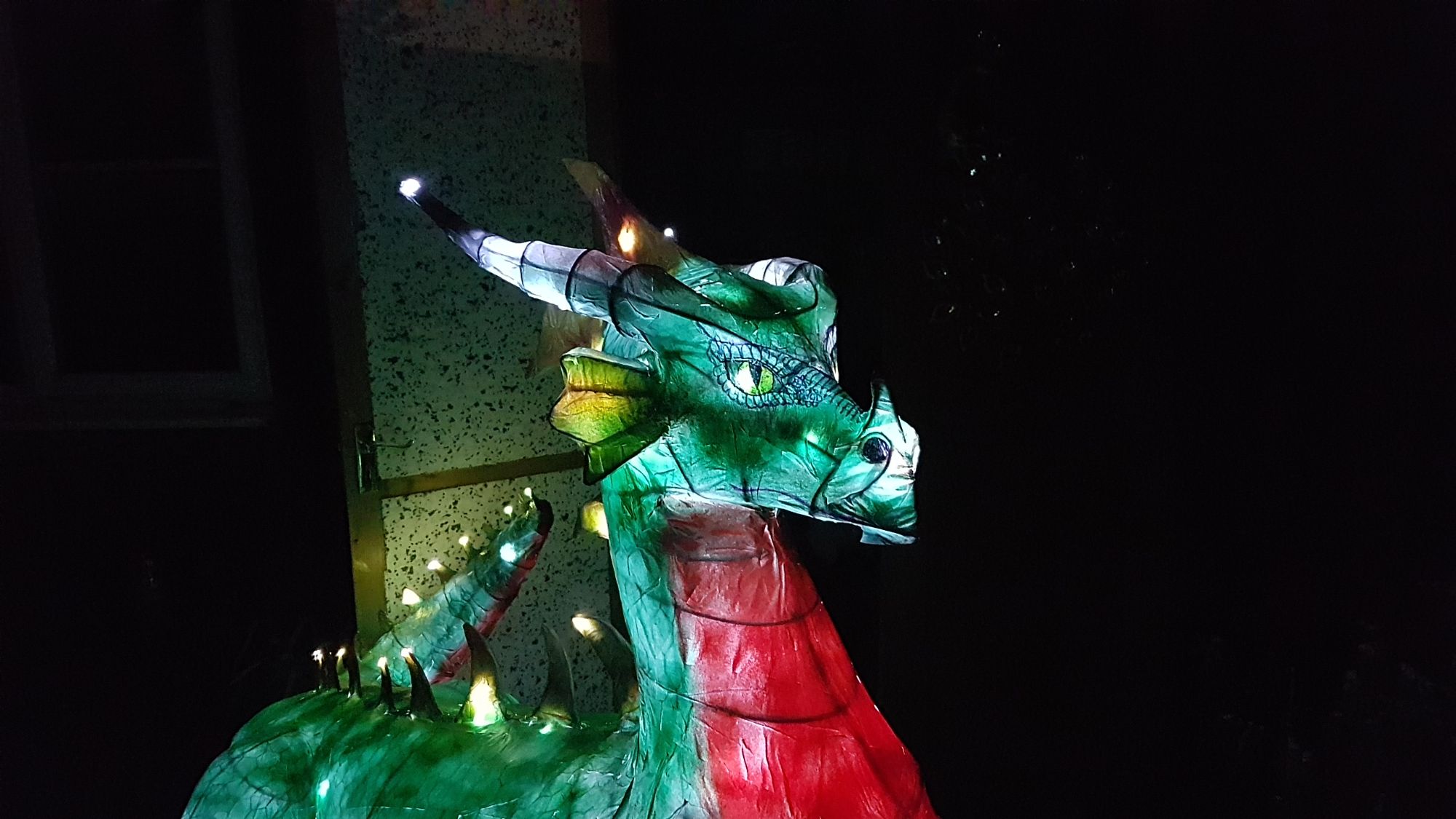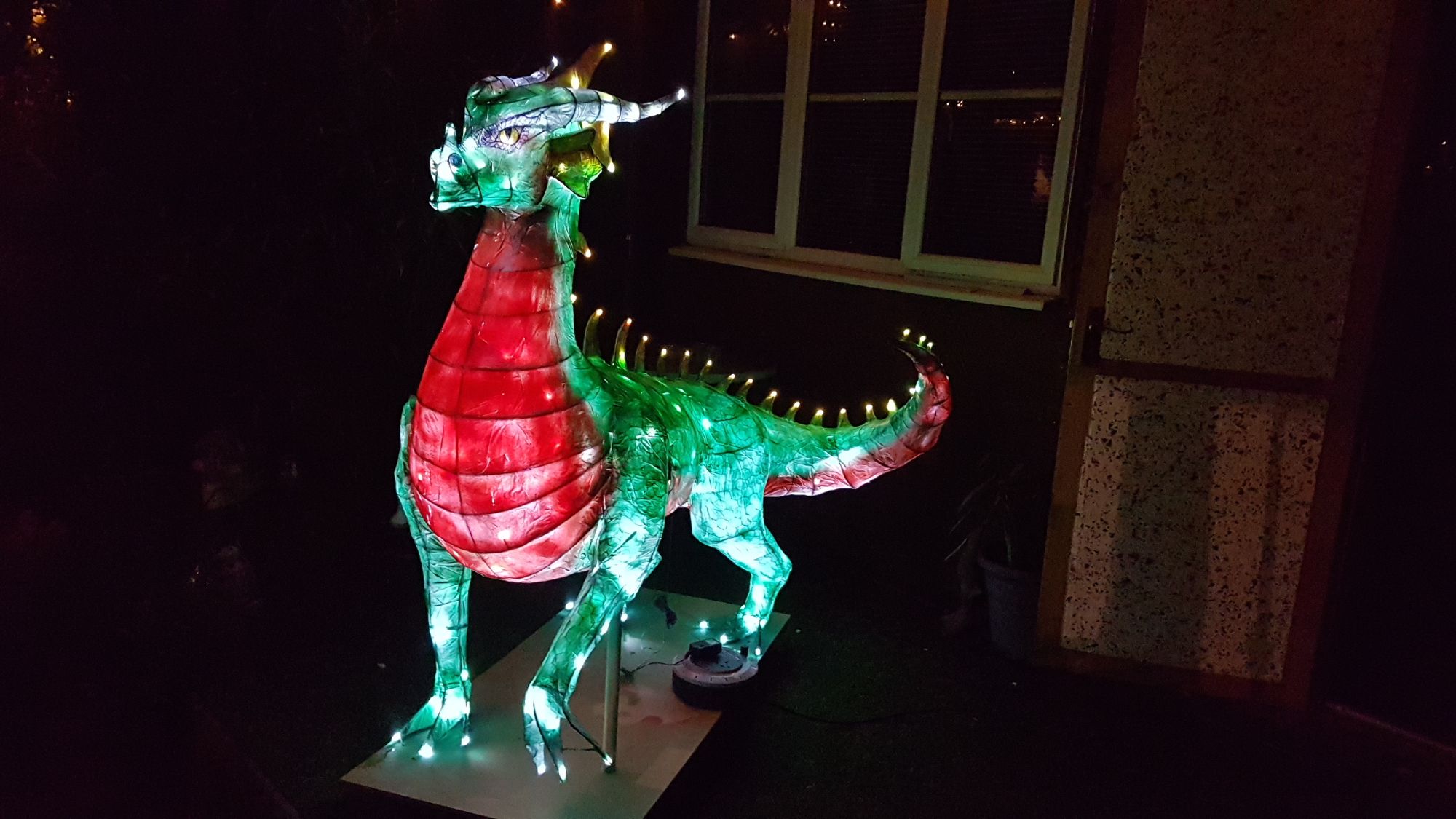 These were inspired by Longleat's 'Festival of Light' I was enthralled by these silk and wire sculptures created by a team of artists from a small town in China. I thought it would be a simple thing to make something along the same lines... How wrong I was!
Even these simple sculptures of a mushroom, (my first attempt) and a flower were spectacularly time consuming and brain melting. The experience left with me with phenomenal respect and awe for the artists who create Longleats yearly show. And I still don't know all the secrets of how they achieve it!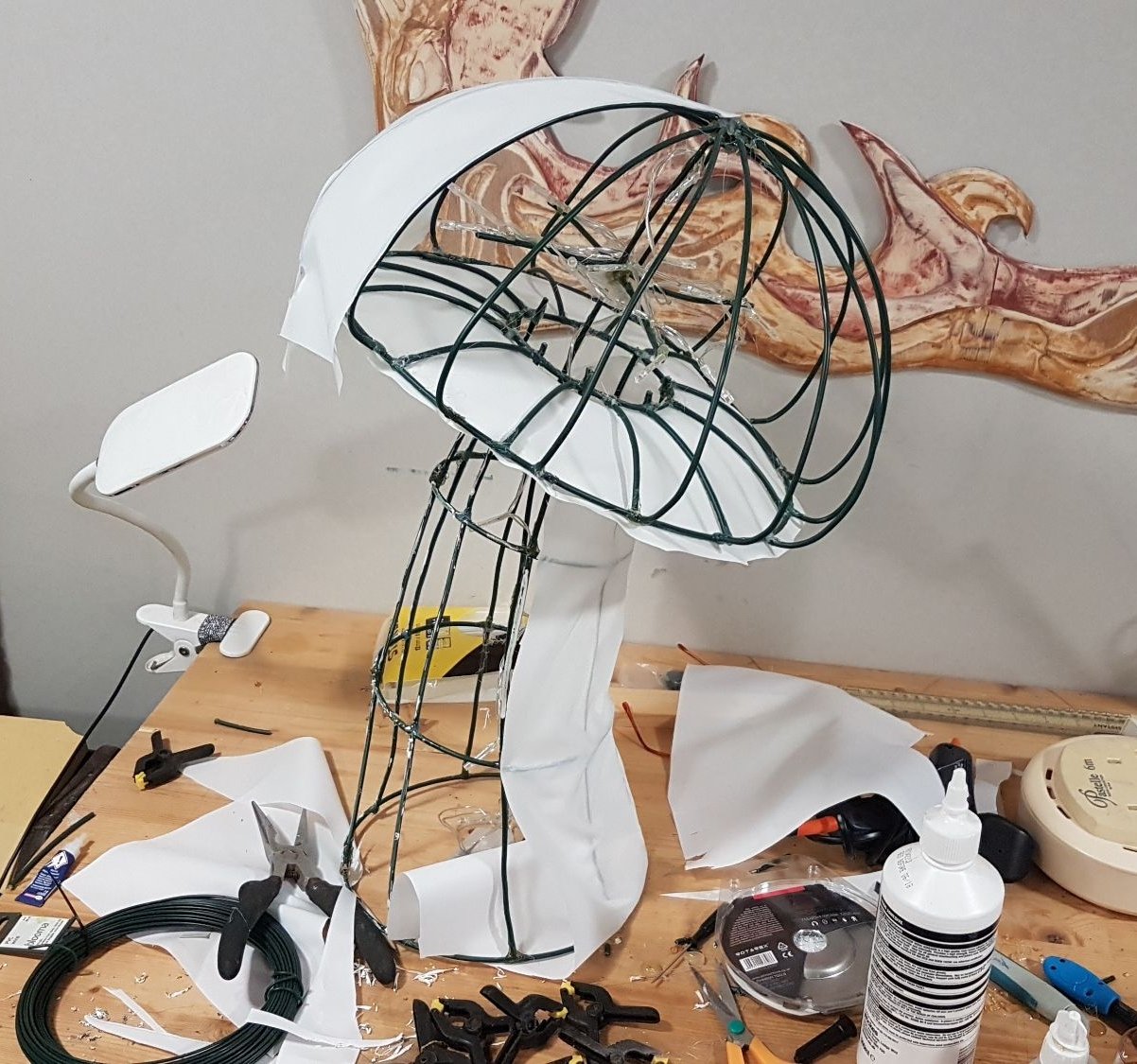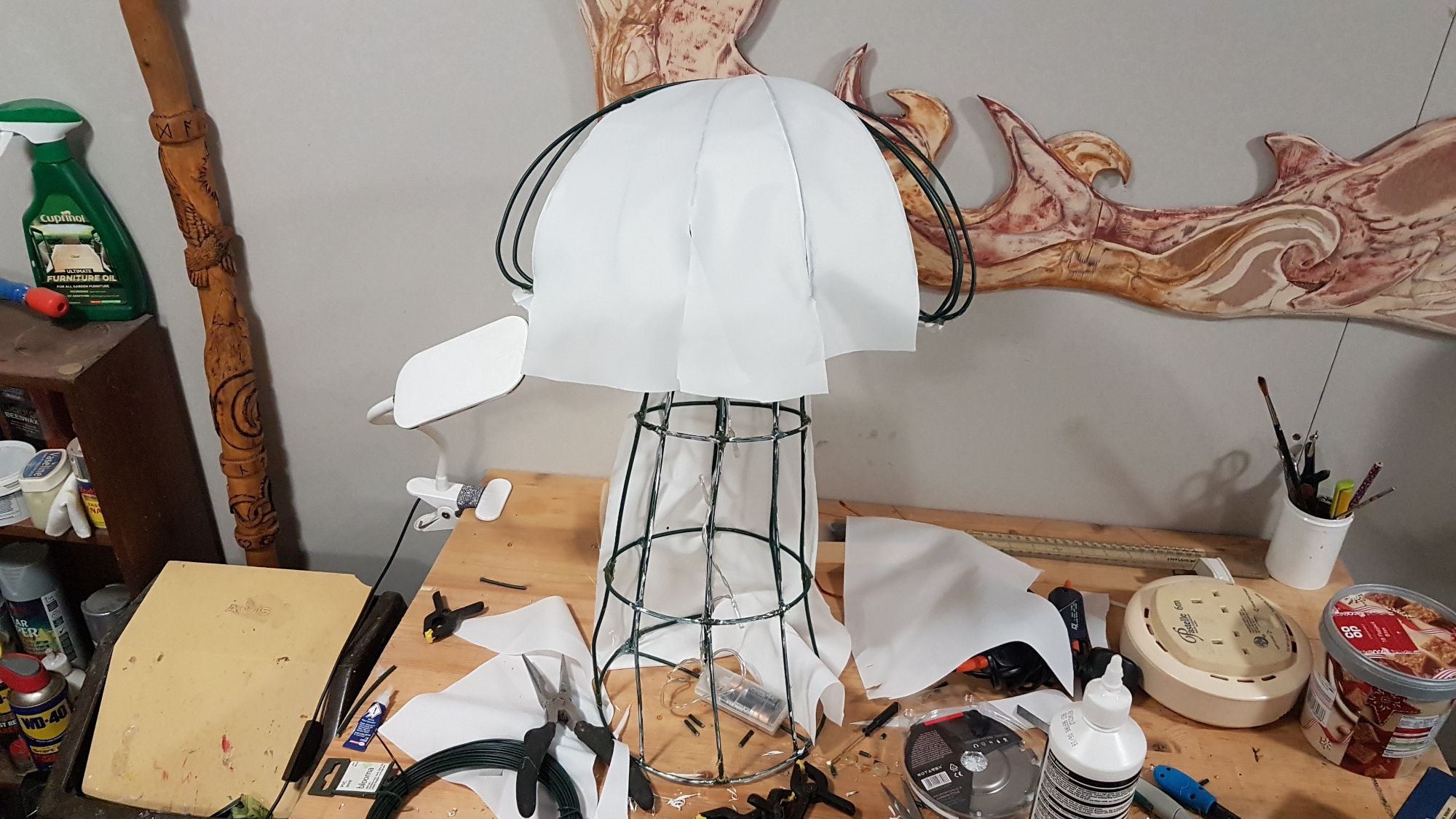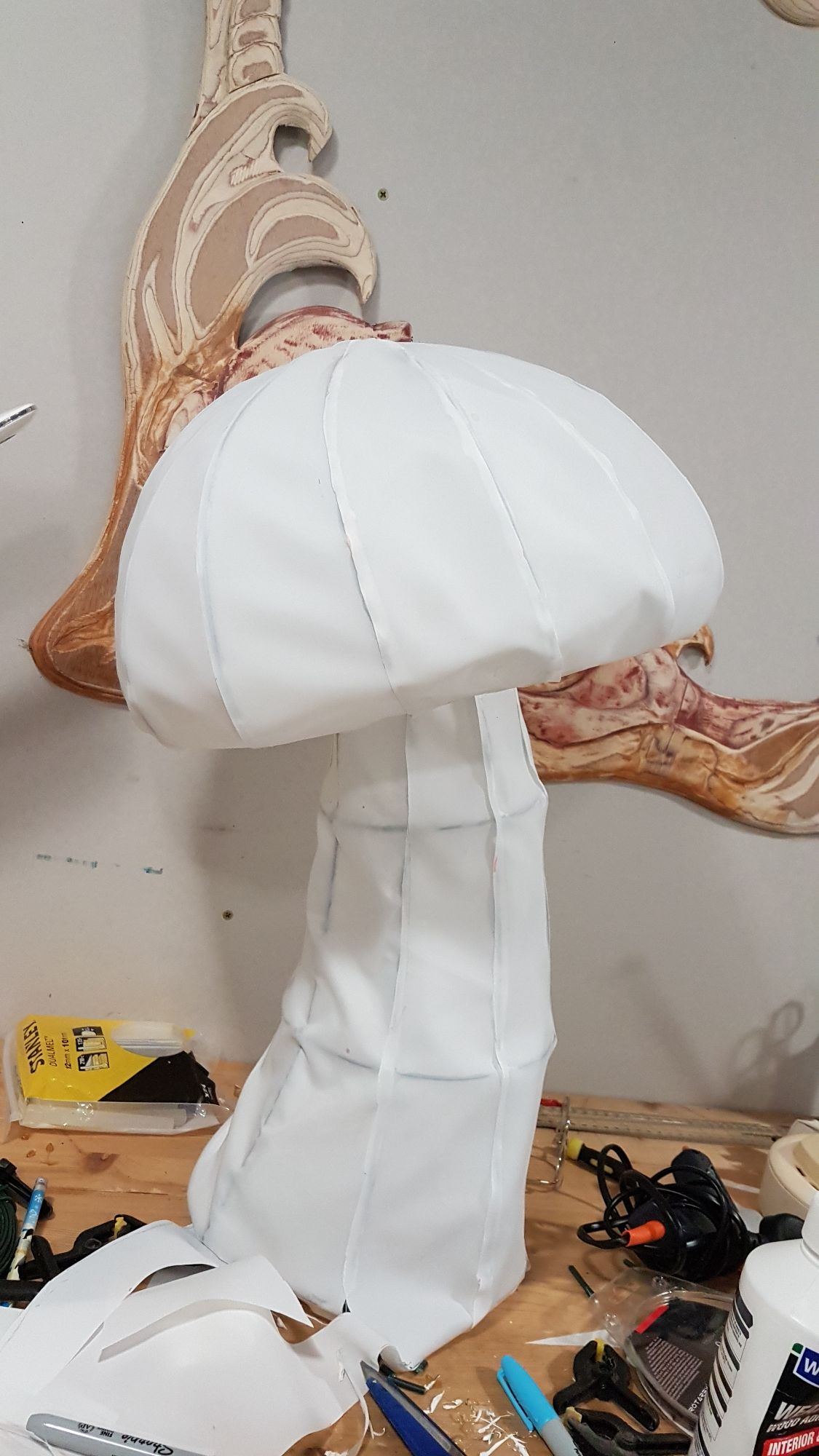 The Chinese artists literally weld much thicker wire to make their sculptures. I used pvc covered garden wire and a hot glue gun! It worked really well. It was incredibly painstaking work to cut each individual piece, shape it then 'weld' it to the other bits using the hot glue gun.
I then thought it would be a case of simply wrapping the 'silk' (actually shower curtain material from the haberdashery shop) around the shape of the sculpture. This turned out to be absolutely impossible. So I had to mark almost every individual piece, then carefully cut and stick to the wire.
Ooh! And of course before that I had to install the lights. These were christmas lights from the cheapy store.
After thatI used my air brush to paint it. Then if I wanted it to be outside and waterproof, I needed to spray it with waterproofing stuff so the paint didn't wash off. To be honest, I don't know if this worked because I haven't had them outside yet!