Giraffe in Chicken wire and plaster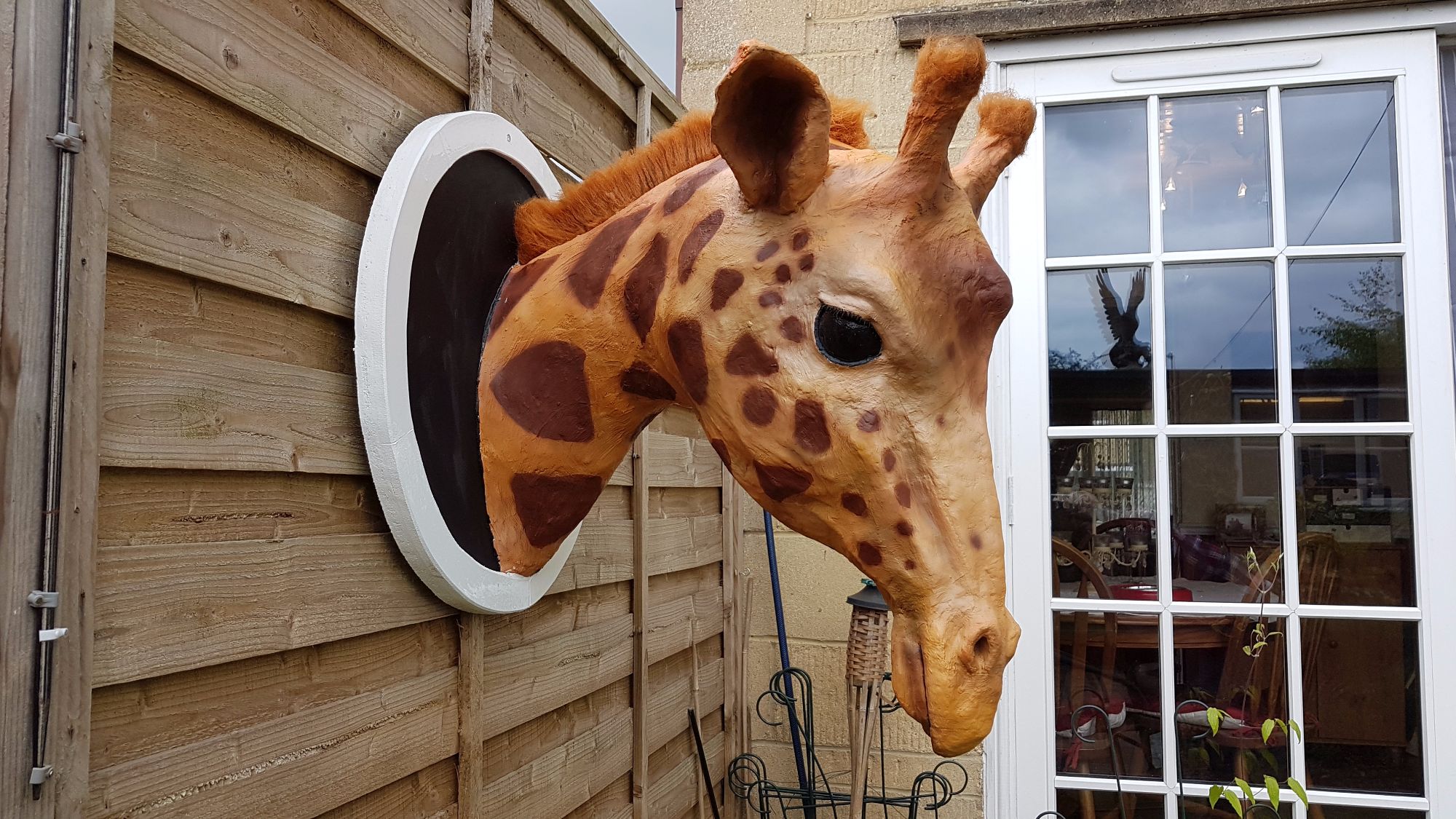 giraffe looking through a window. I made this as a present for my Sister and Sister-in-law as a wedding day gift to put in their kitchen. What! They like Giraffes!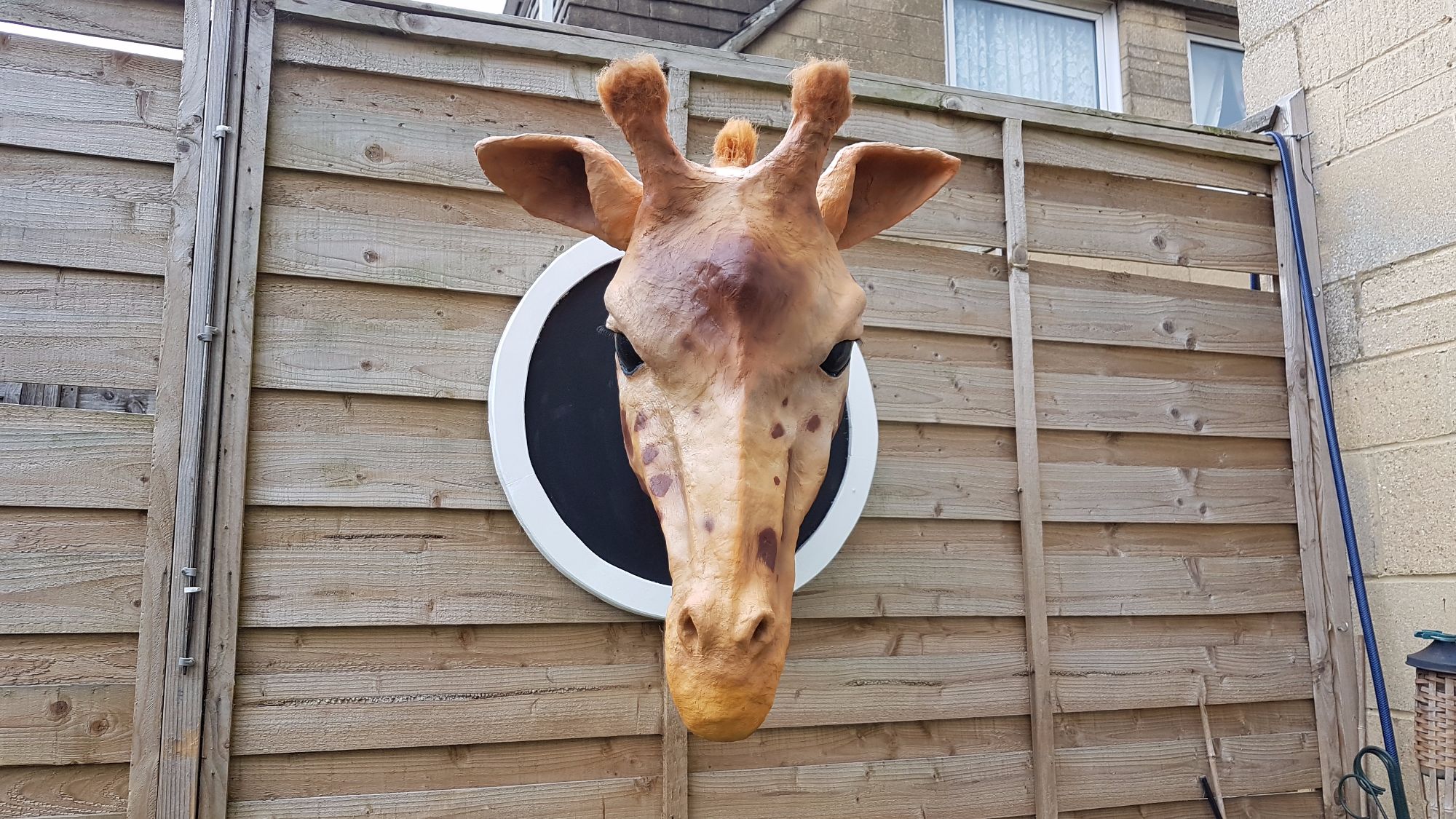 A lot of boney shapes and curves for this fellow.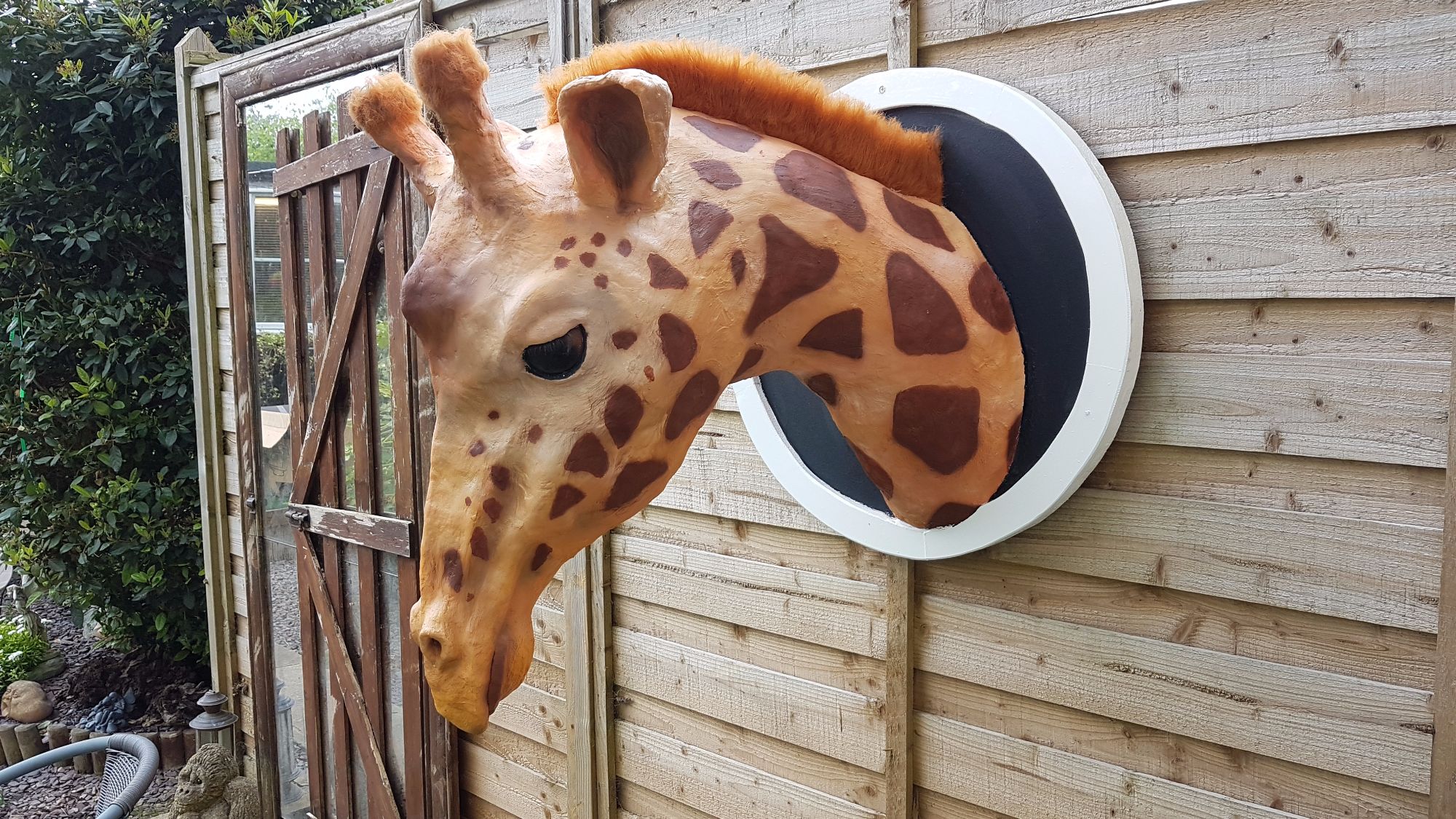 Fake fur used for his horns and mane.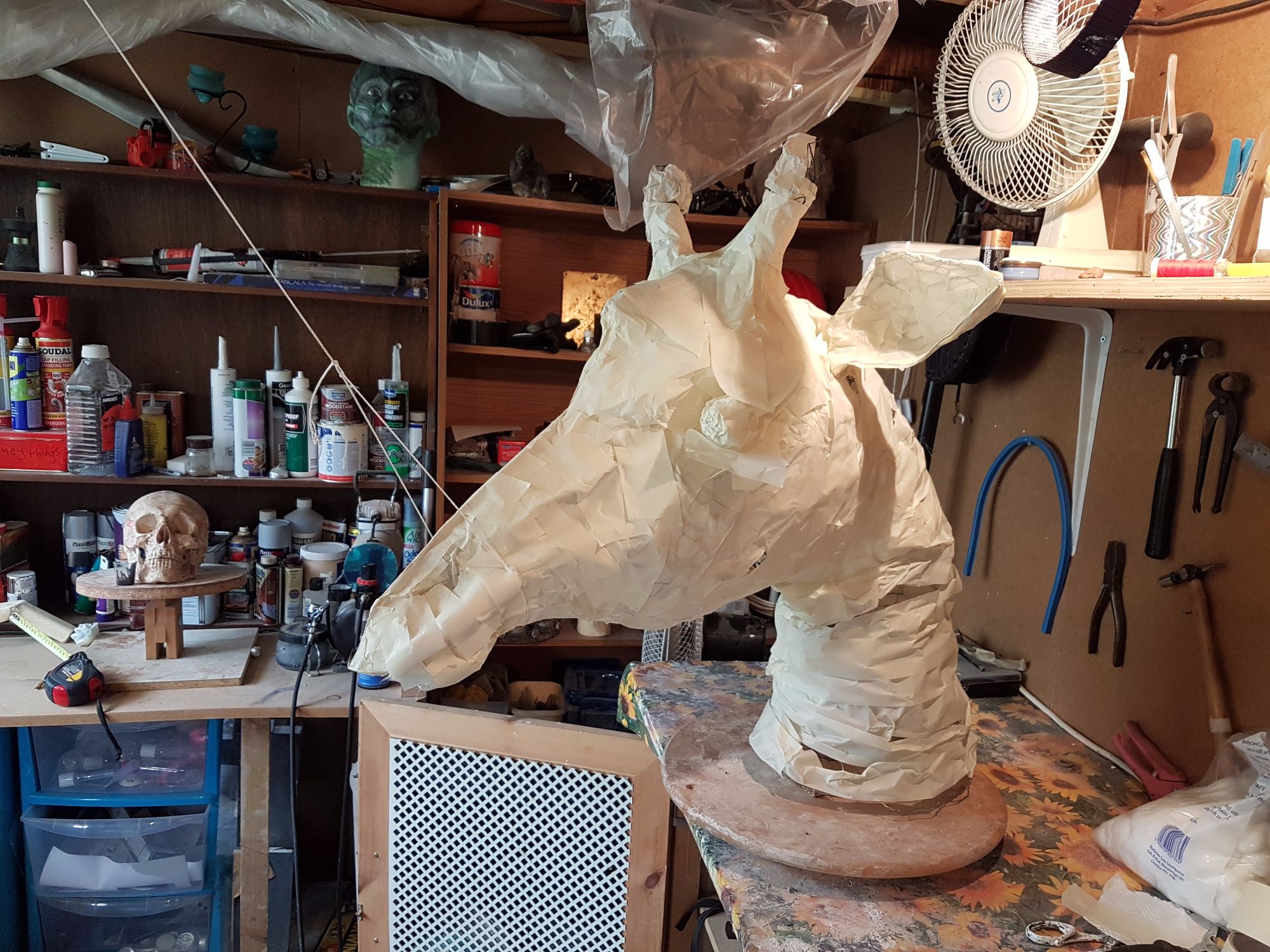 Chicken wire covered in masking tape.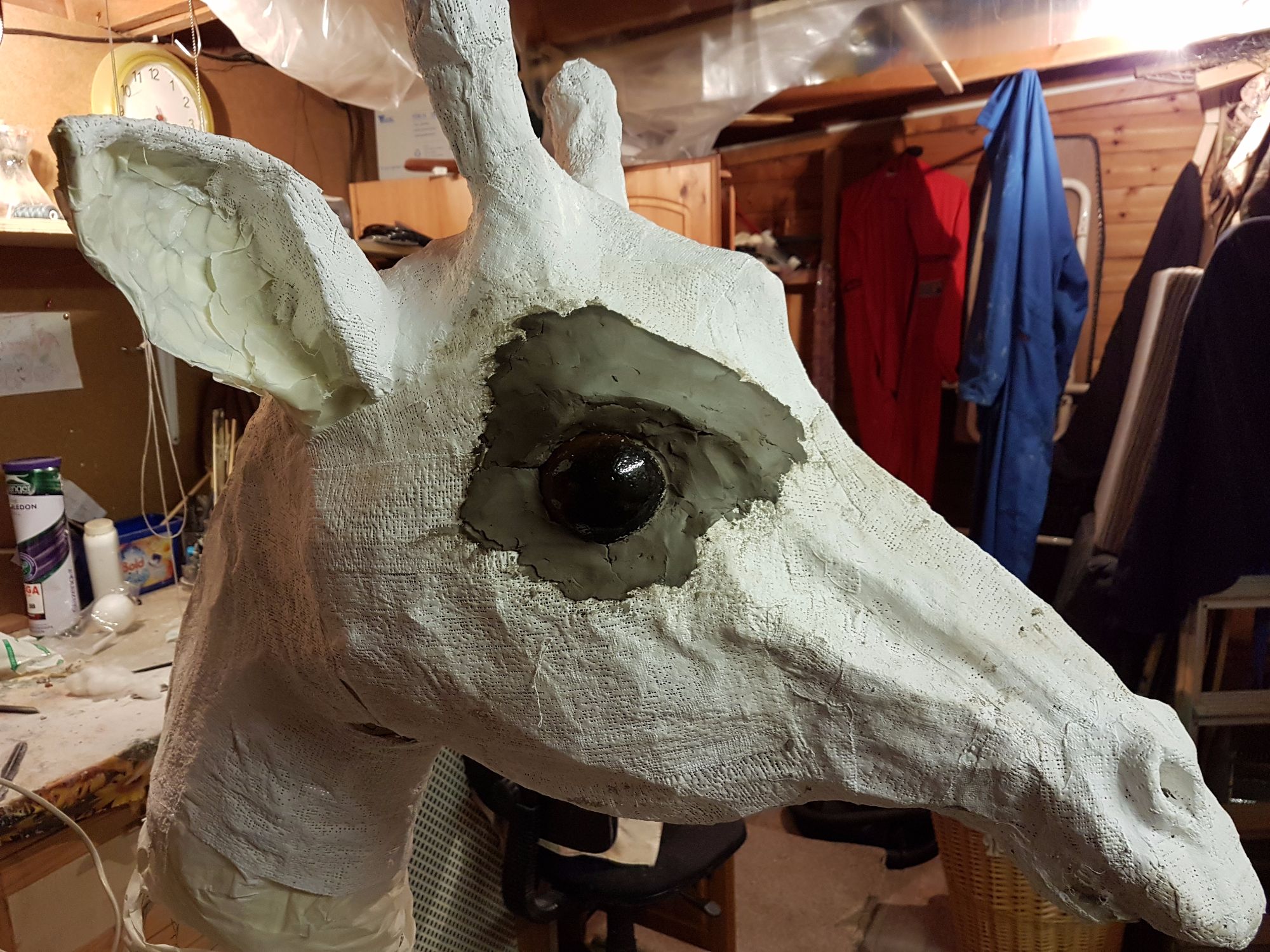 The Eye was a polystyrene ball cut in half and painted then varnished. The first one melted when I varnished it!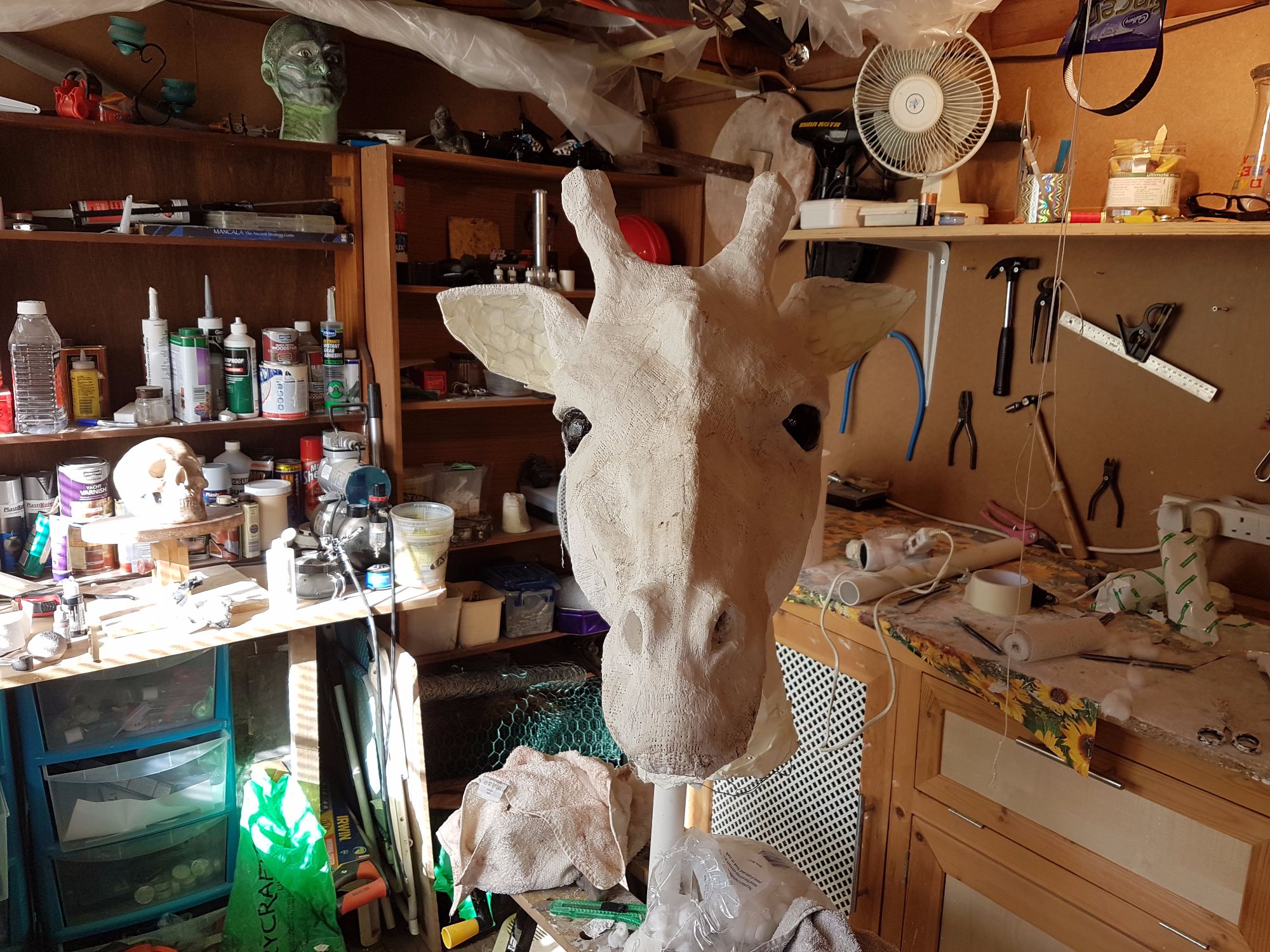 The shape was modified with clay then covered with more plaster bandage.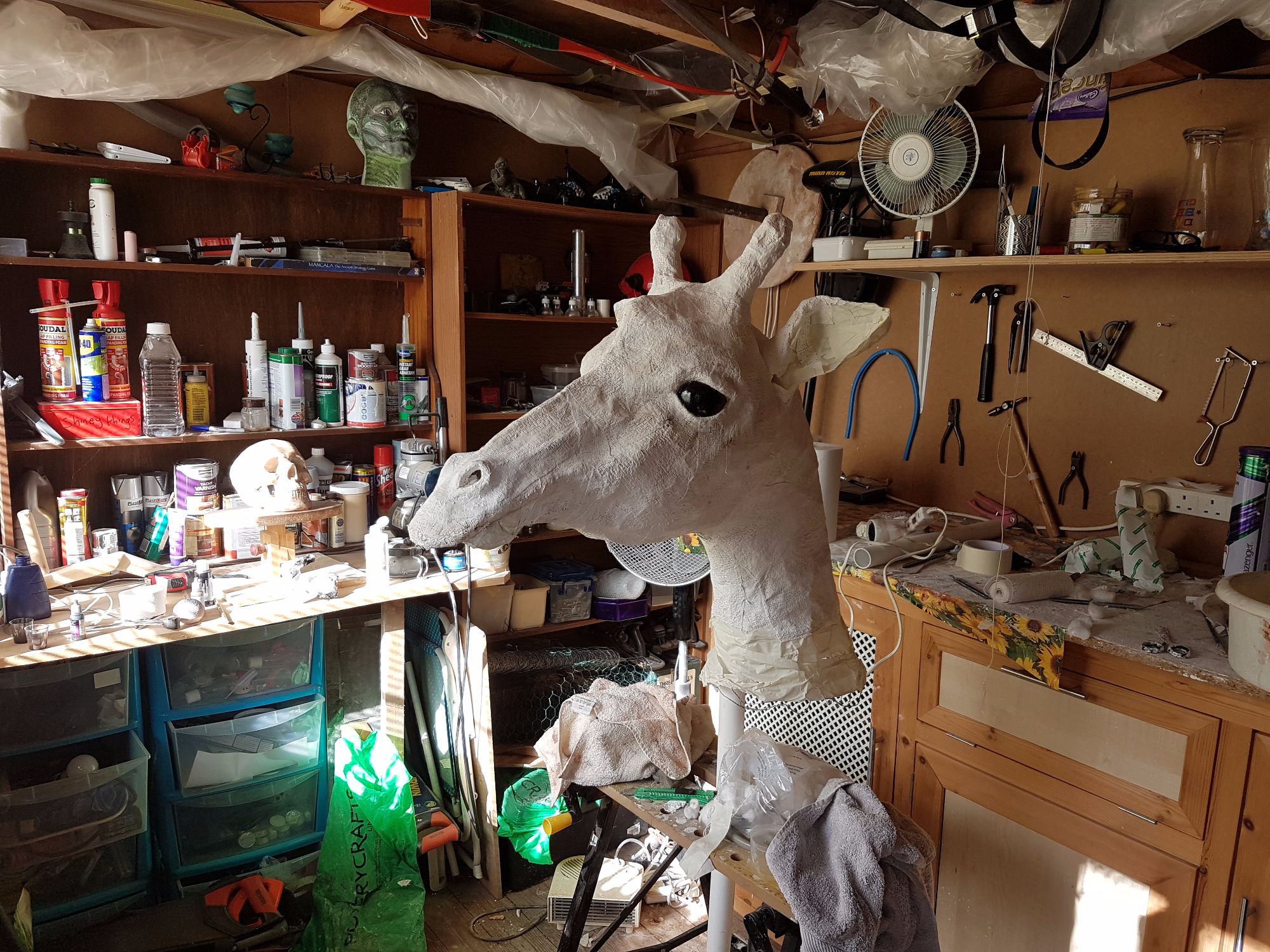 I figured out how to paint and varnish the polystyrene eyes, cover in PVA glue first! Good old PVA.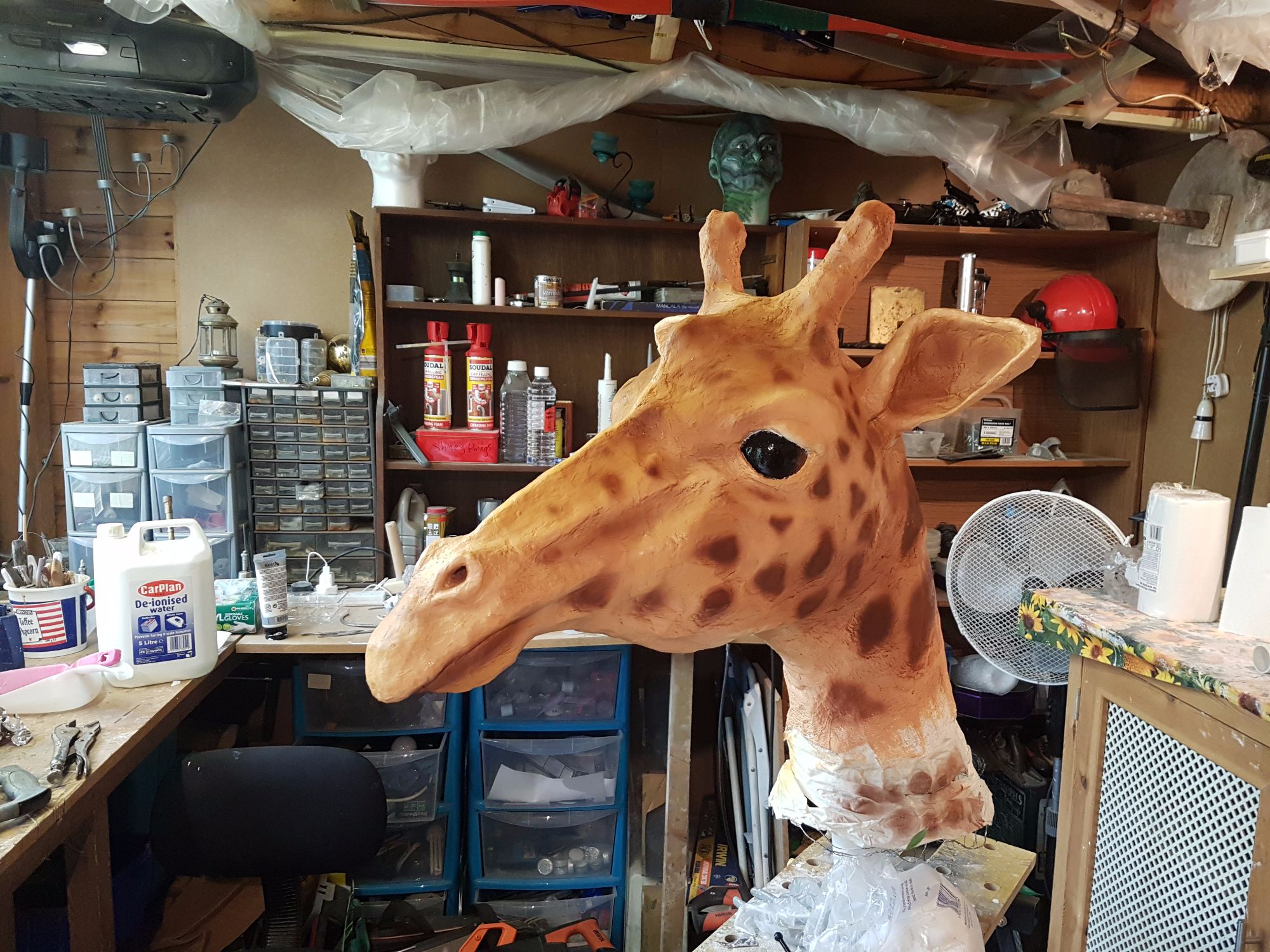 painting before adding false eyelashes!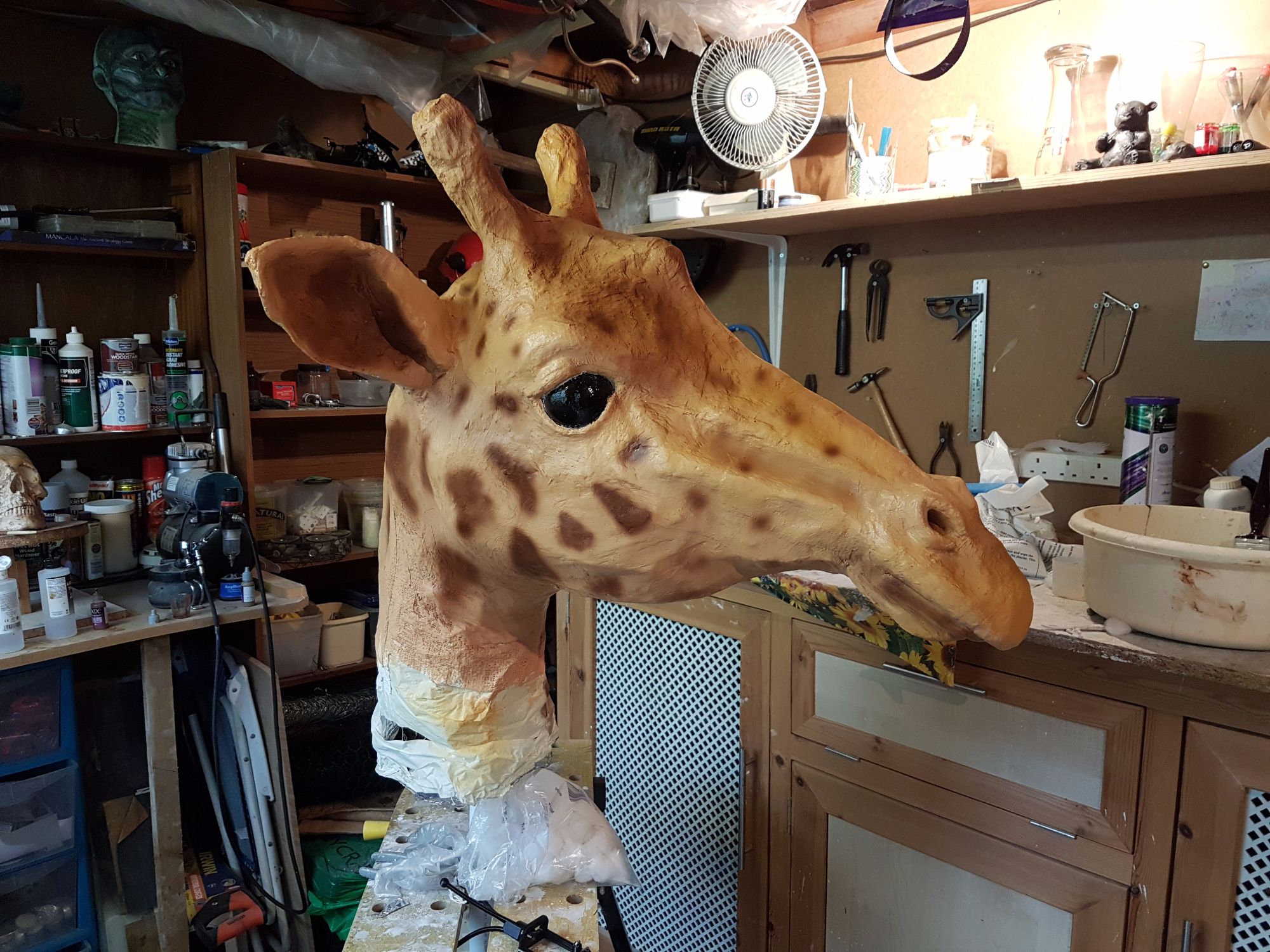 Getting the right shades and tones is tricky. I'm a definite novice at this.