Eagle chainsaw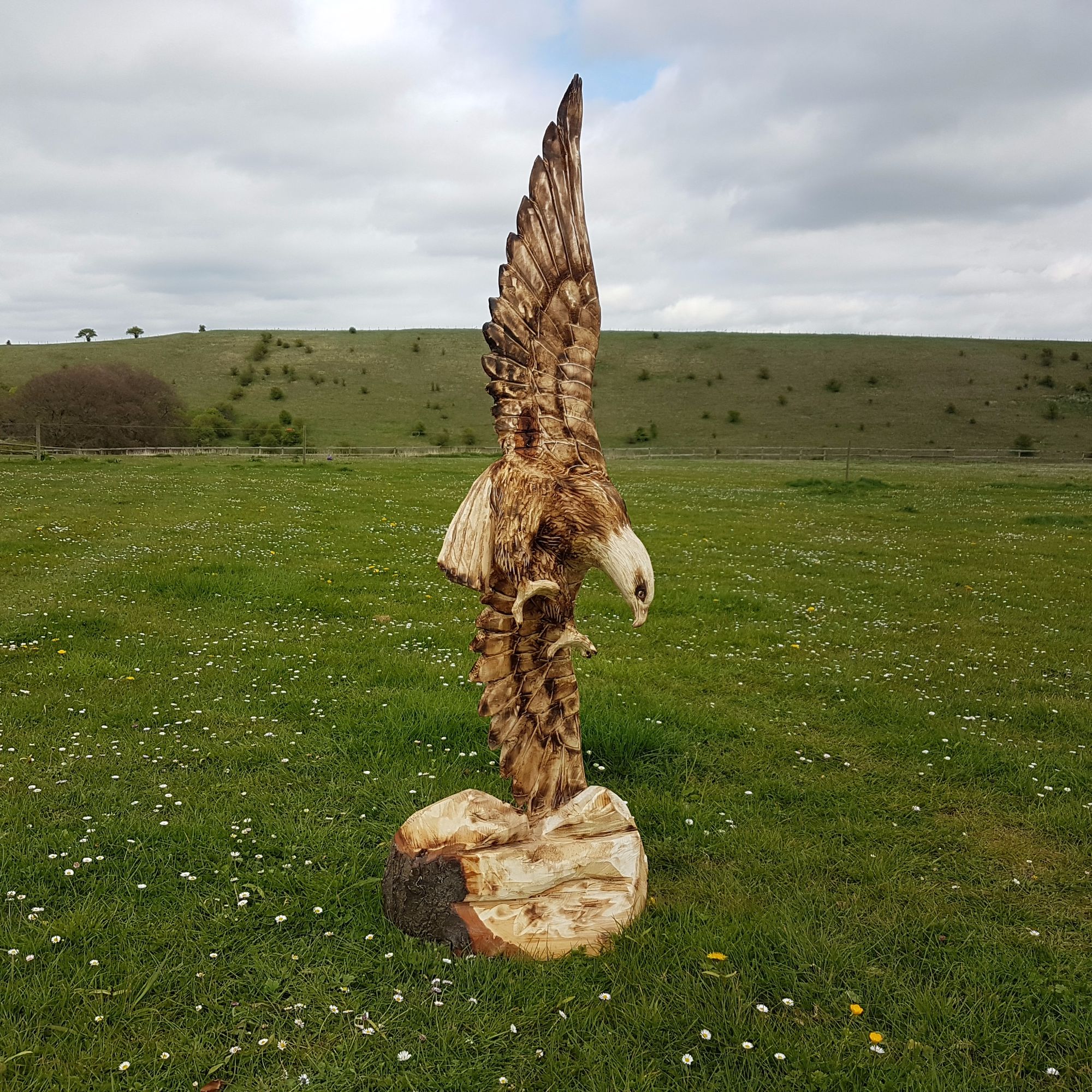 This eagle is my 4th chainsaw project and my biggest challenge. I used a basic Stihl MS170 12 inch chainsaw and a Stihl MS251 16 inch chainsaw for the bigger cuts. I didn't have a carving chainsaw bar at the time, which would have made the detail around the legs easier but I used an electric black and decker finger file and an Arbourtech mini wood carving tool to help with this.
I'm hoping in future projects to use less cuts to before getting to the detailing work.
On the right you can see the progression from the tail of the crocodile to the finished eagle.
In all I think I spent about 16 hours doing this sculpture. That's not including the travel time to the field, (about 5 trips 6 miles each way).
I used a 2000W generator to power the electric tools and used about 4 litres of petrol to power this and the chainsaws to the finished product.
I think an experienced chainsaw sculptor would have spent maybe 5 or 6 hours start to finish, but I think with practise I can gradually shorten my work time per project.
Other
chainsaw projects include:- Crocodile, Turtle, Hare, six foot Horse head. Jaguar