Clay and sculpture projects from years gone by...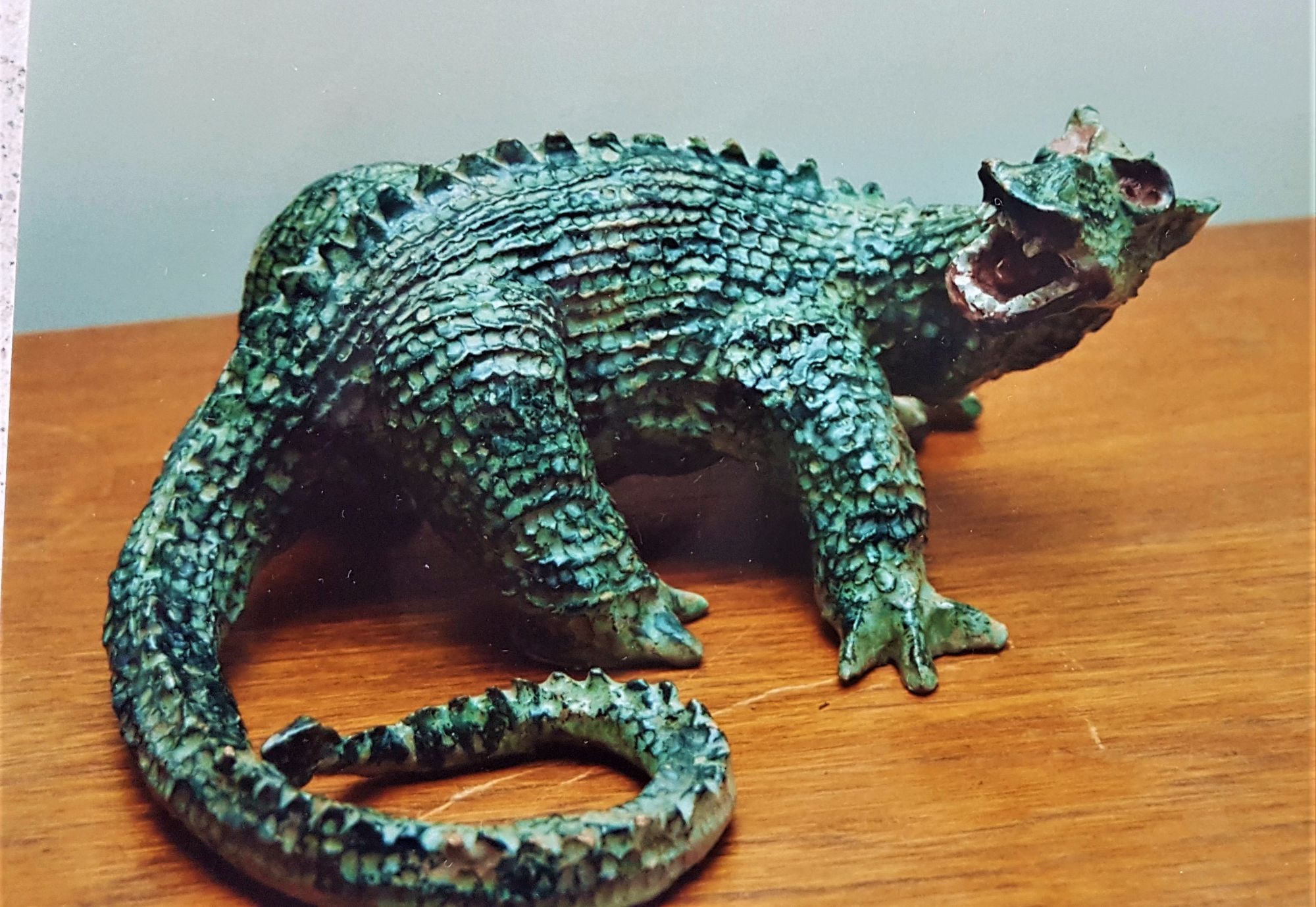 One of my projects for Art GCSE at school.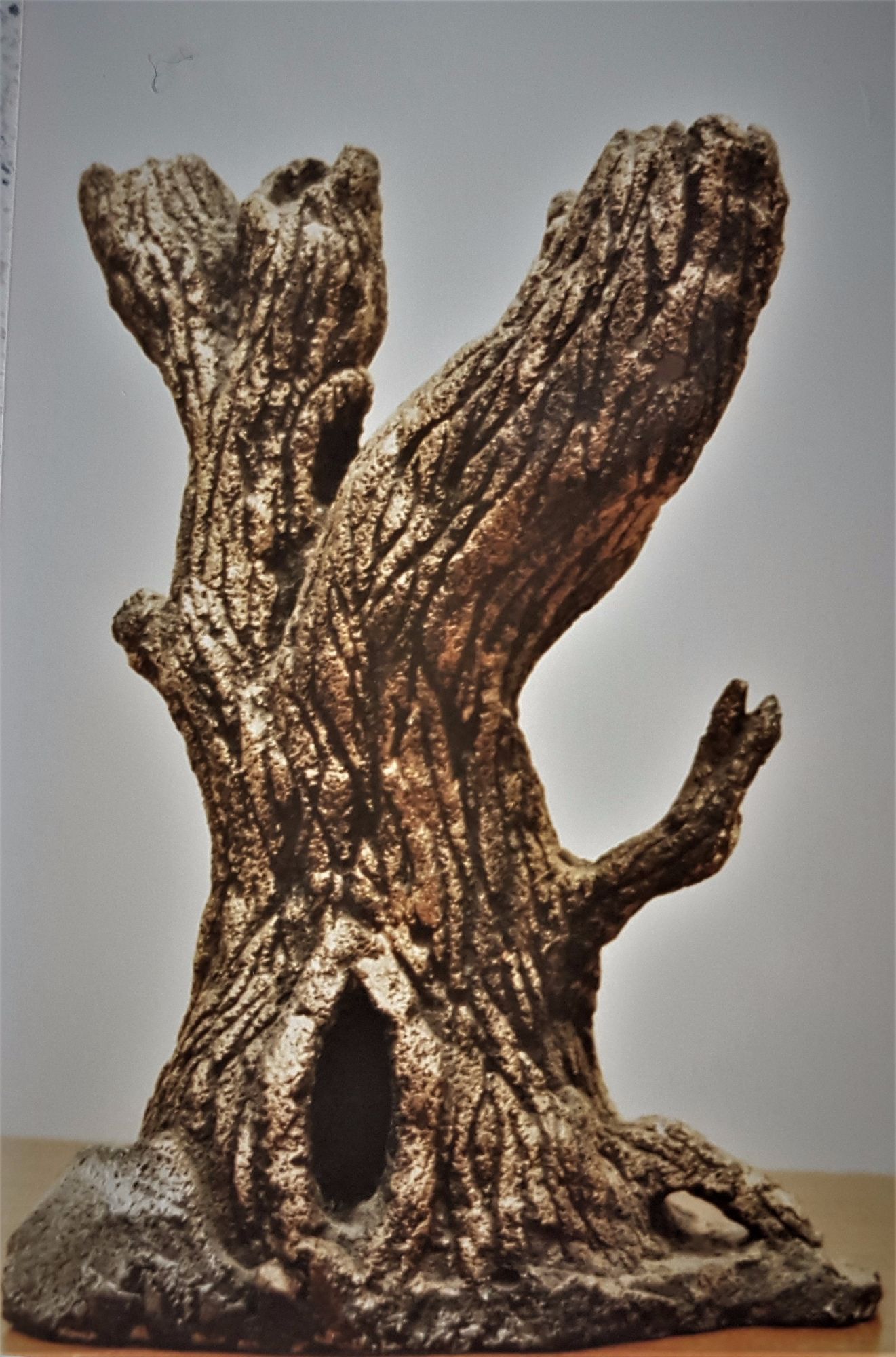 Carving of a tree from a breeze block for an art class I did in my 20's
Boy riding a Dolphin carved from a block of chalk off the beach near Margate. I think I was about 16 years old. Then painted with a nasty brown varnish and glitter! Mmmm.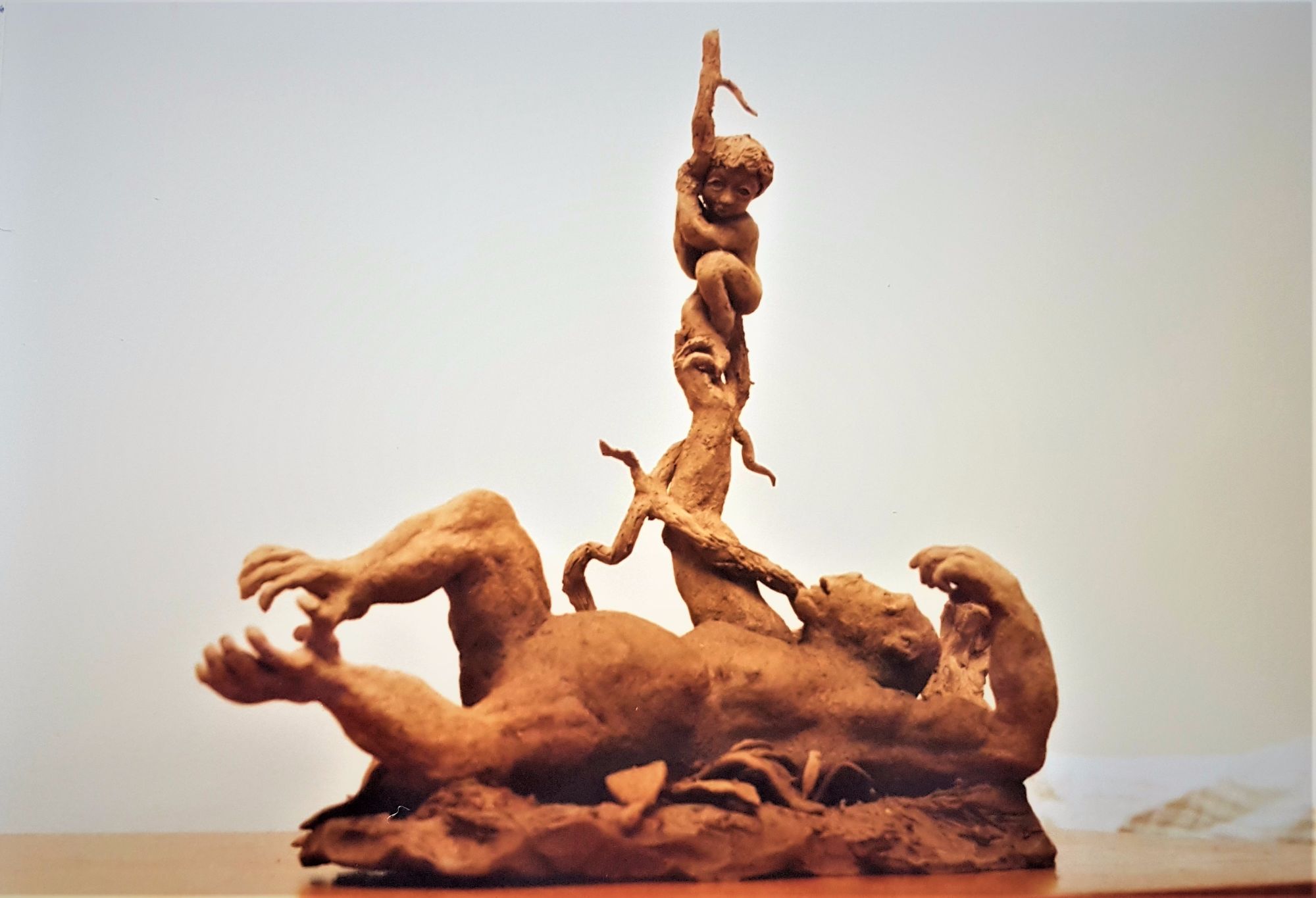 Baby Tarzan with his 'Mother' the she Ape, Kala. I was very proud of this clay work that I did in my early 20's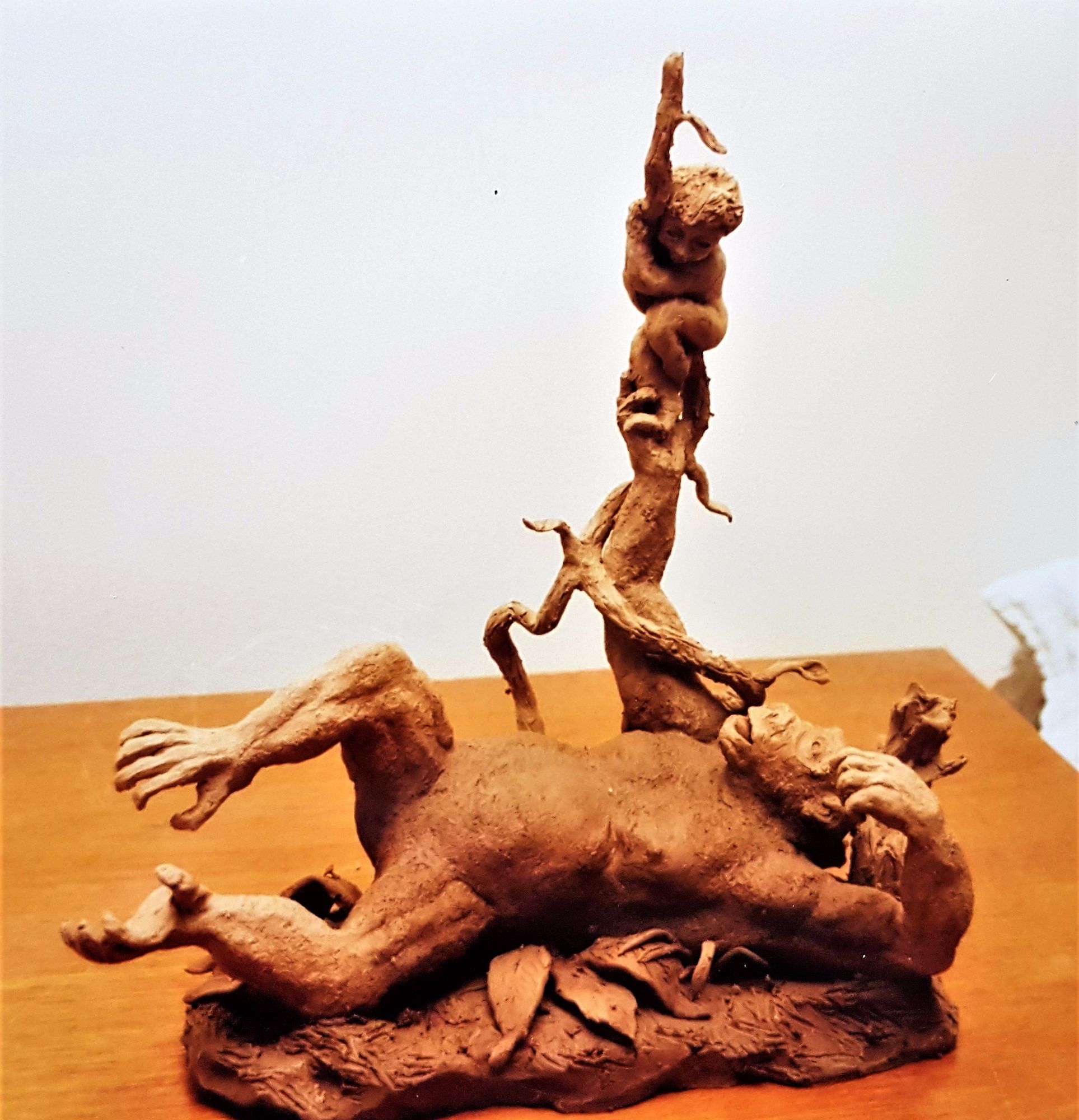 You can see the clay is still drying out in this picture.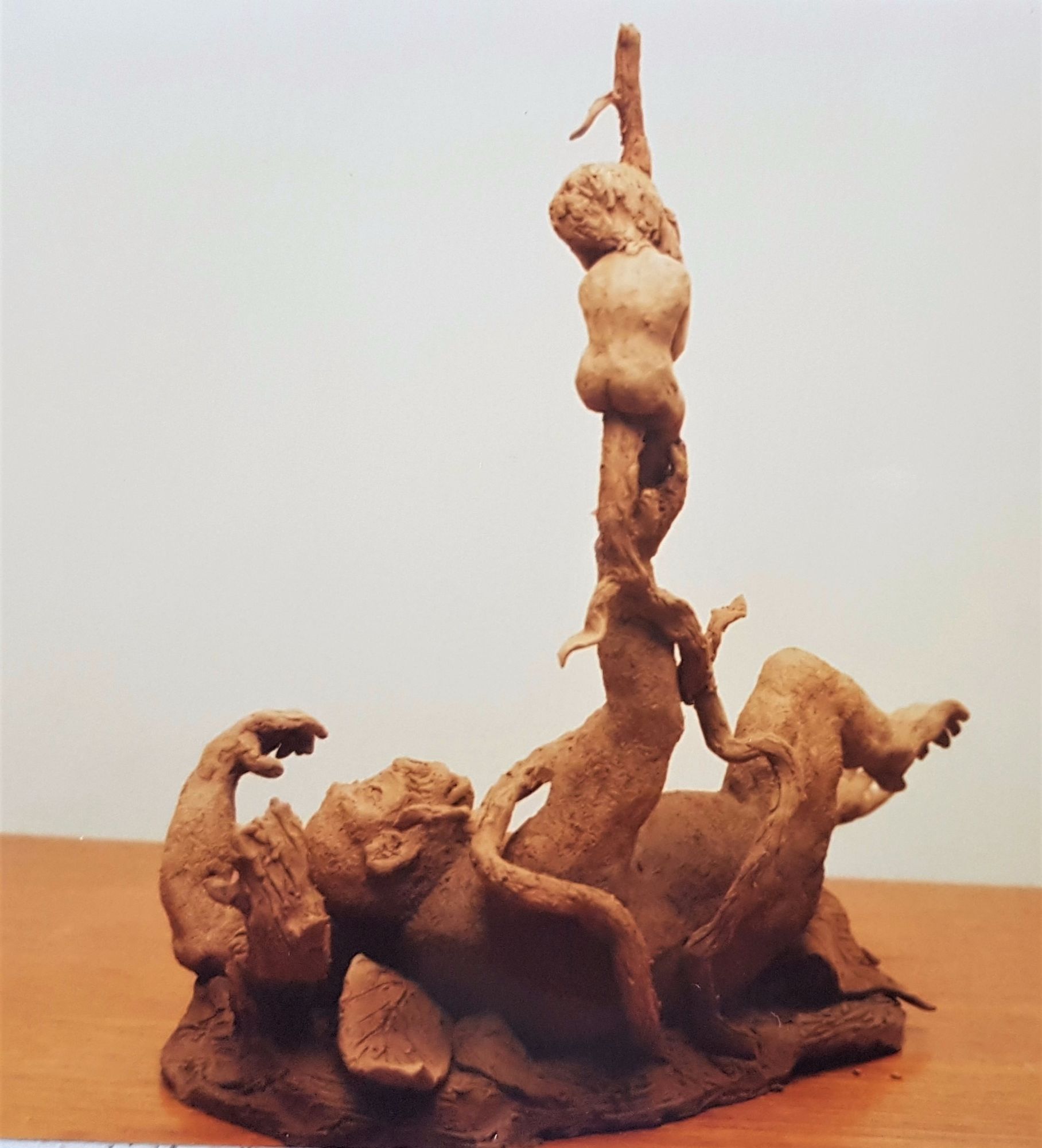 I eventually did get this fired and it broke into a few bits that I glued together but it was never the same and eventually ended up fully broken and thrown away.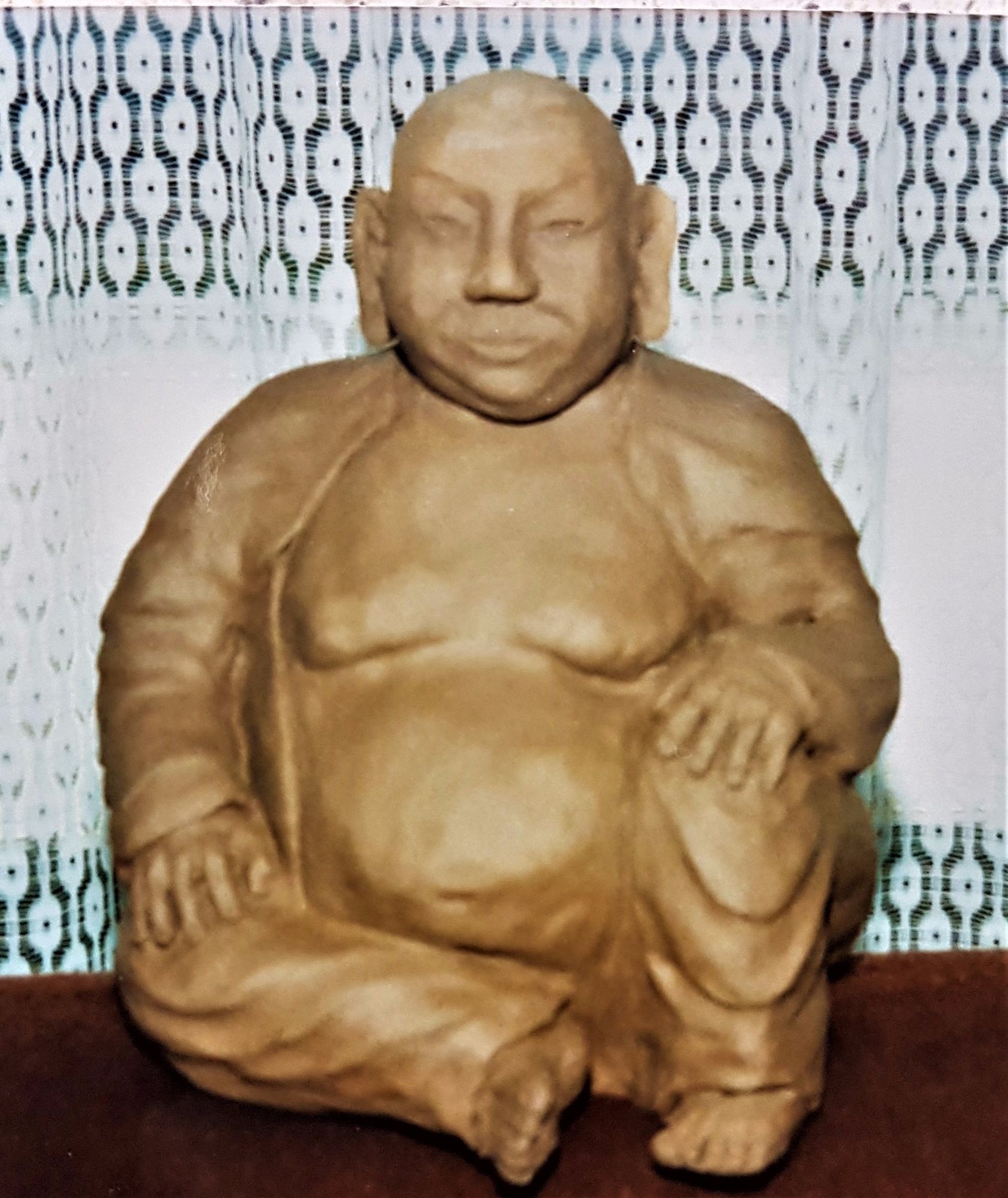 This was a clay Budda that I was actually commissioned to make when I was in my 20's.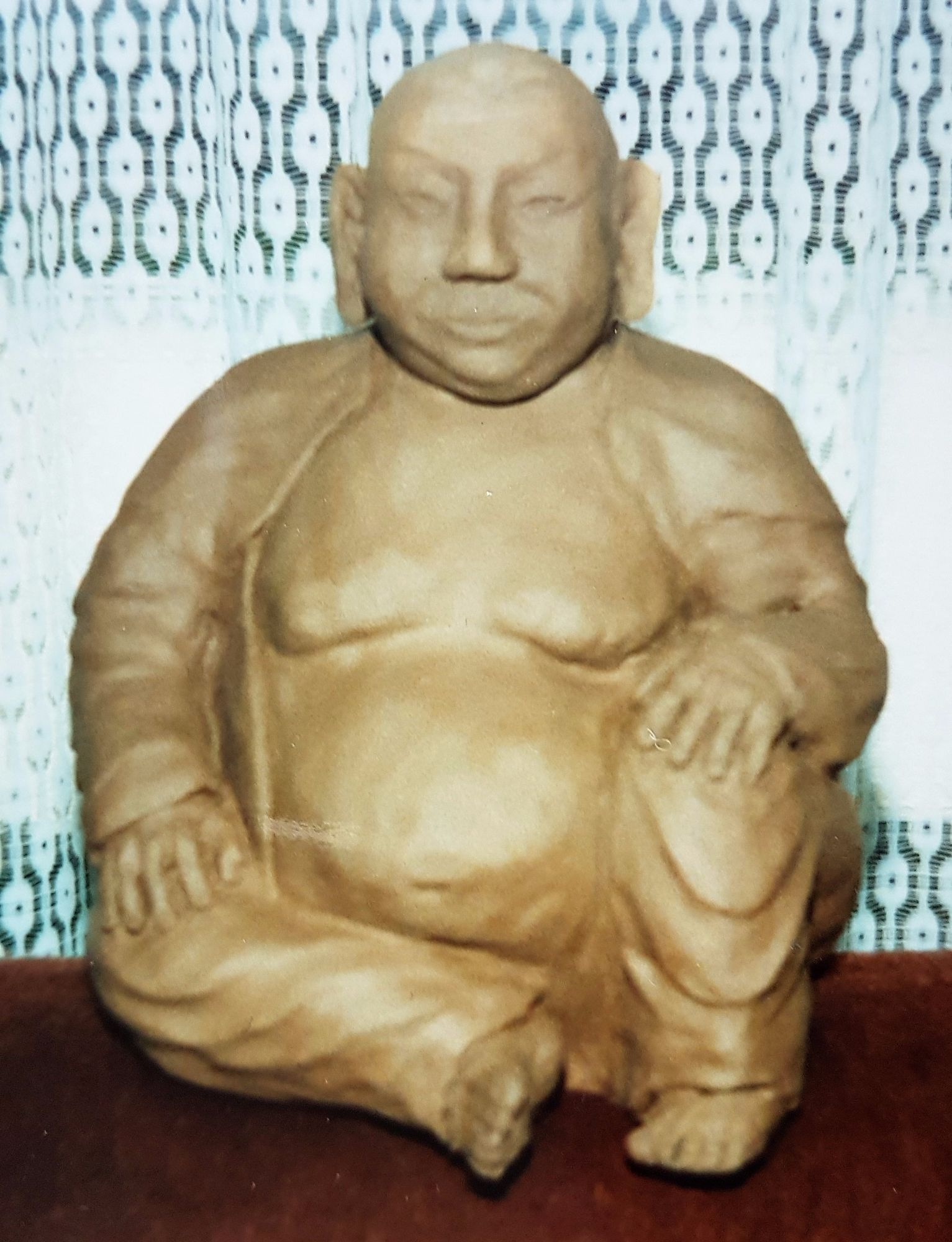 These are very poor photo's taken with an old instamatic. The budda blew up in the kiln!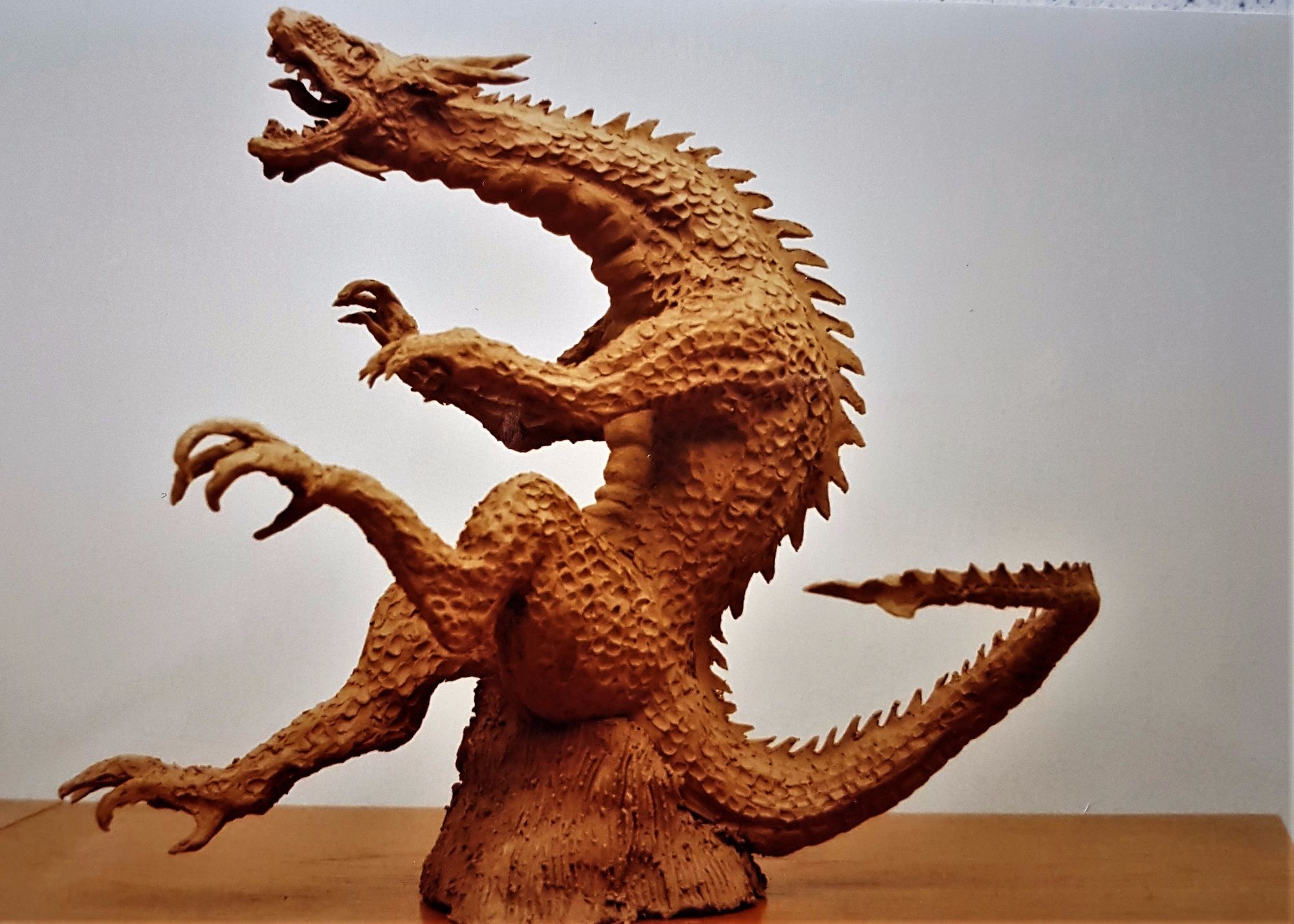 Dragon. Again same camera and time.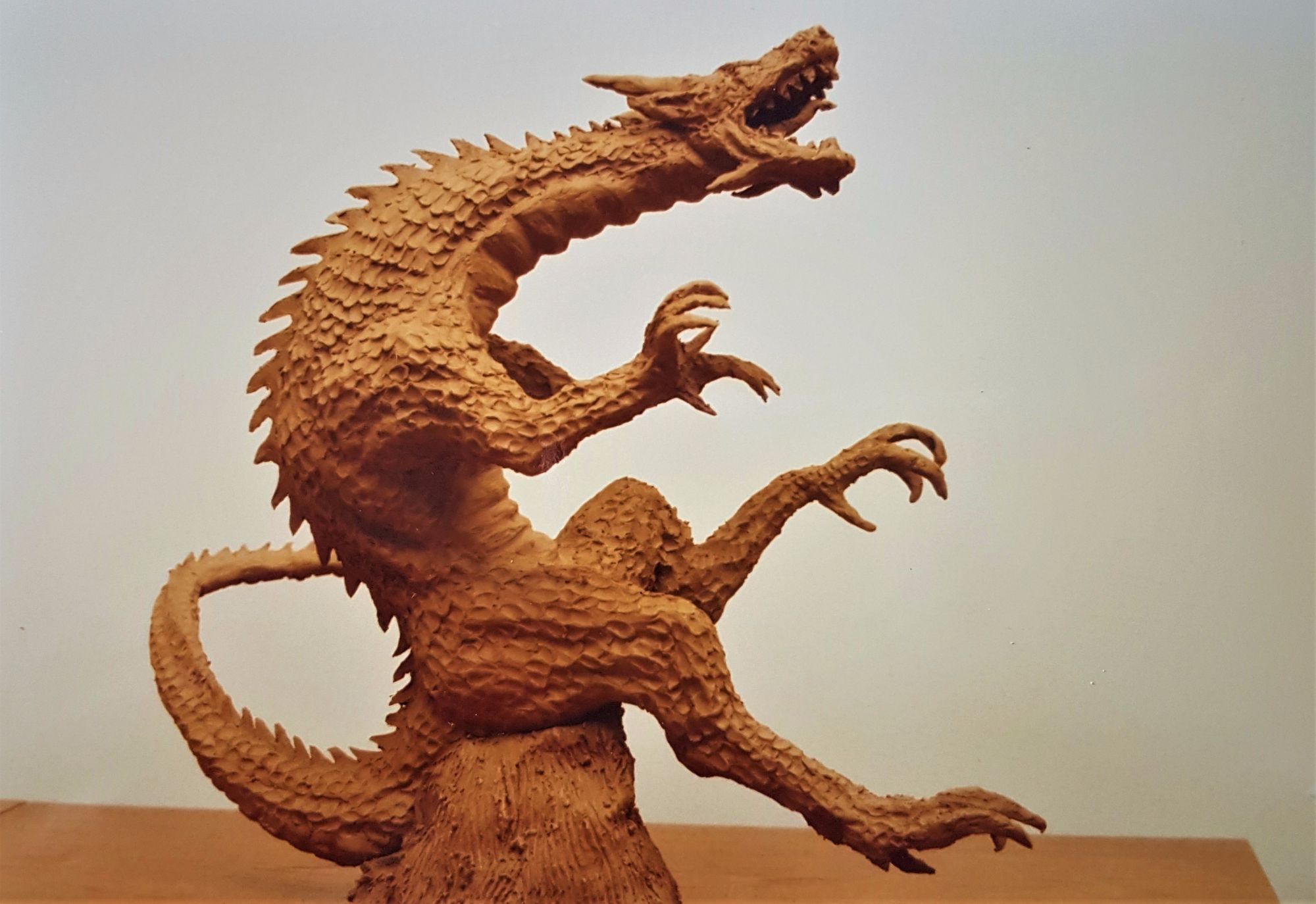 Long ago broken and consigned to the bin.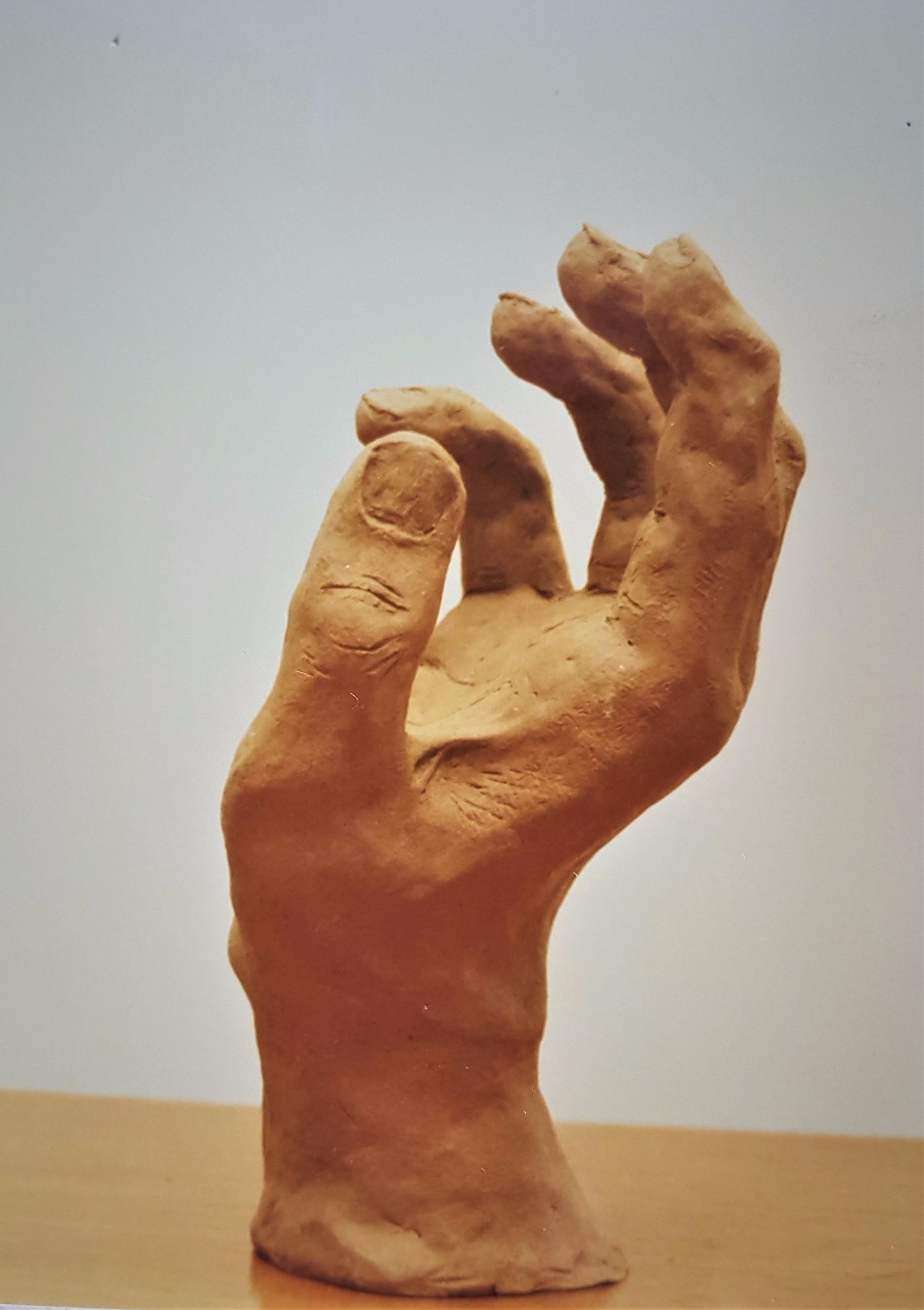 This was the first thing I made in clay after I left school. Again in my early 20's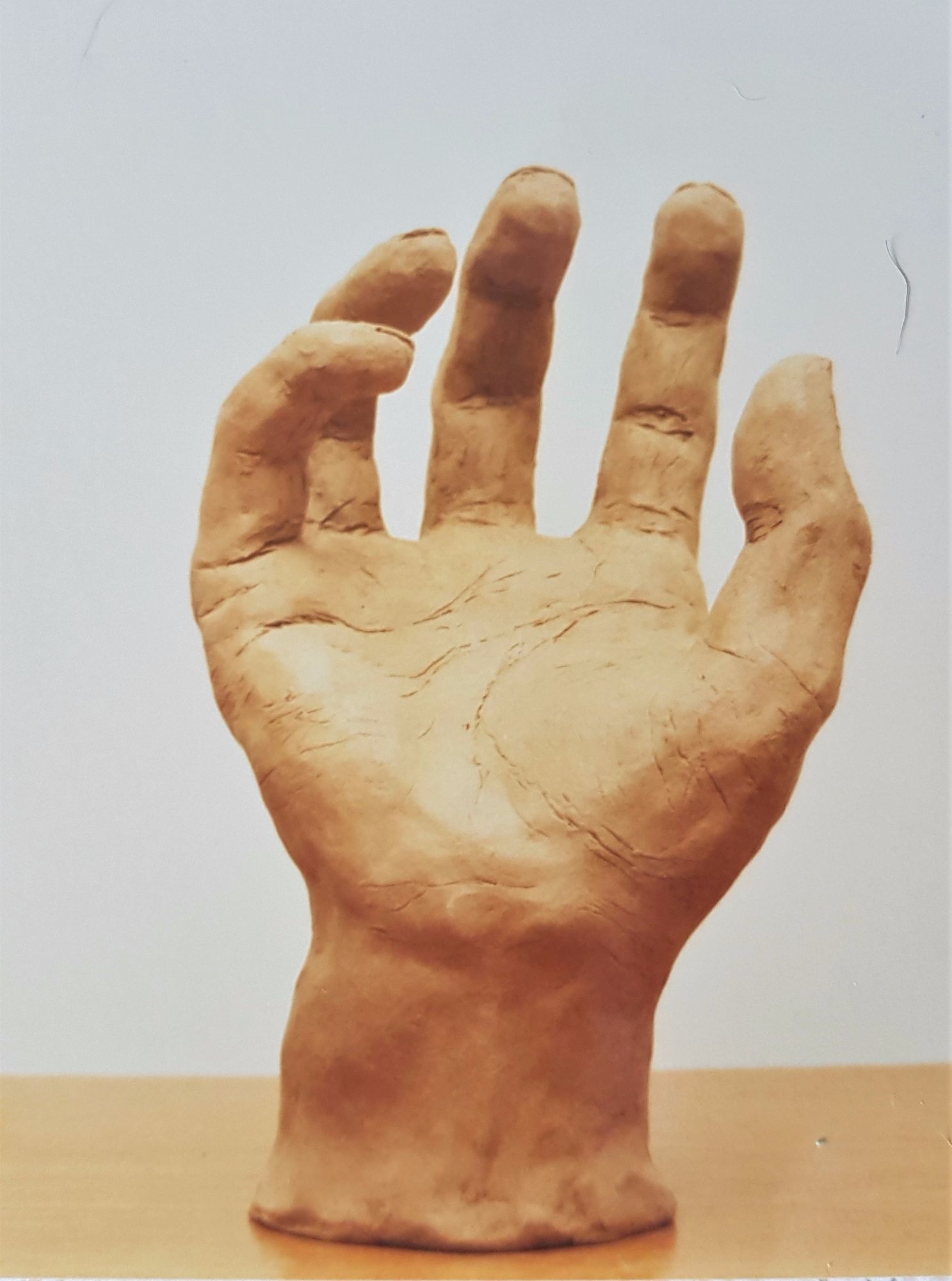 I still have the hand in my treatment room!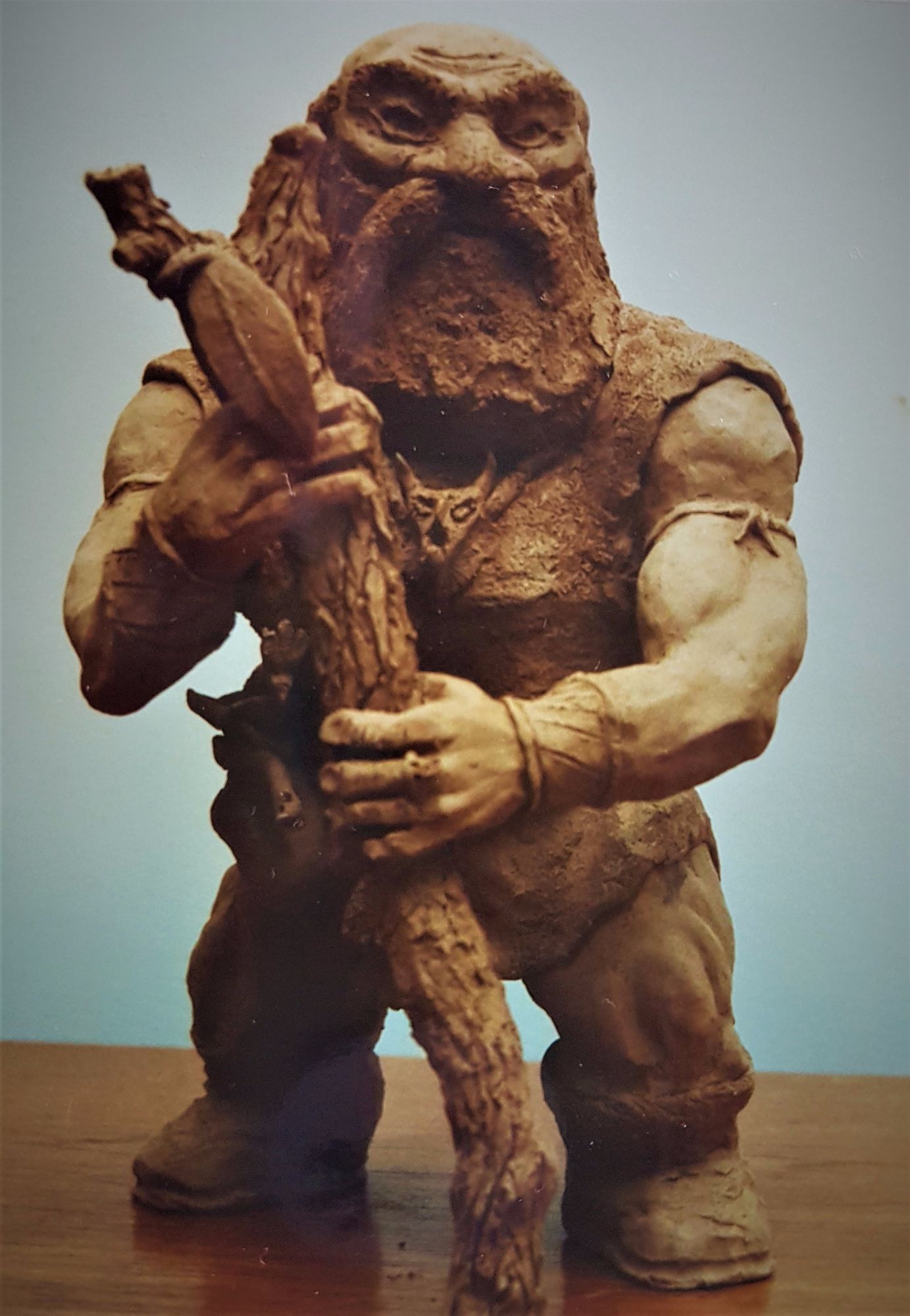 Fantasy fiction Dwarf. Made around same time as previous models.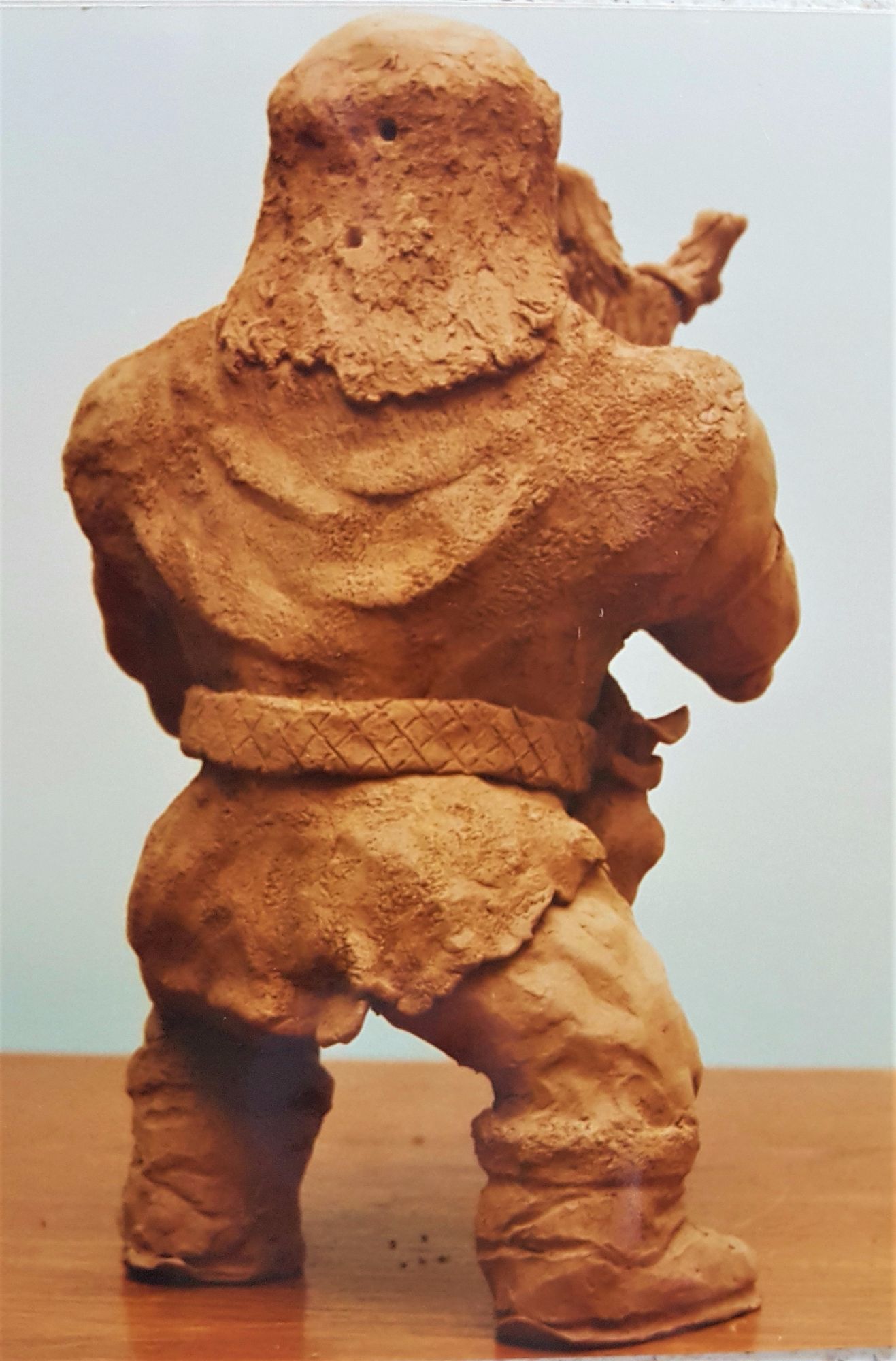 He also no longer exists...
Slightly dodgy unicorn...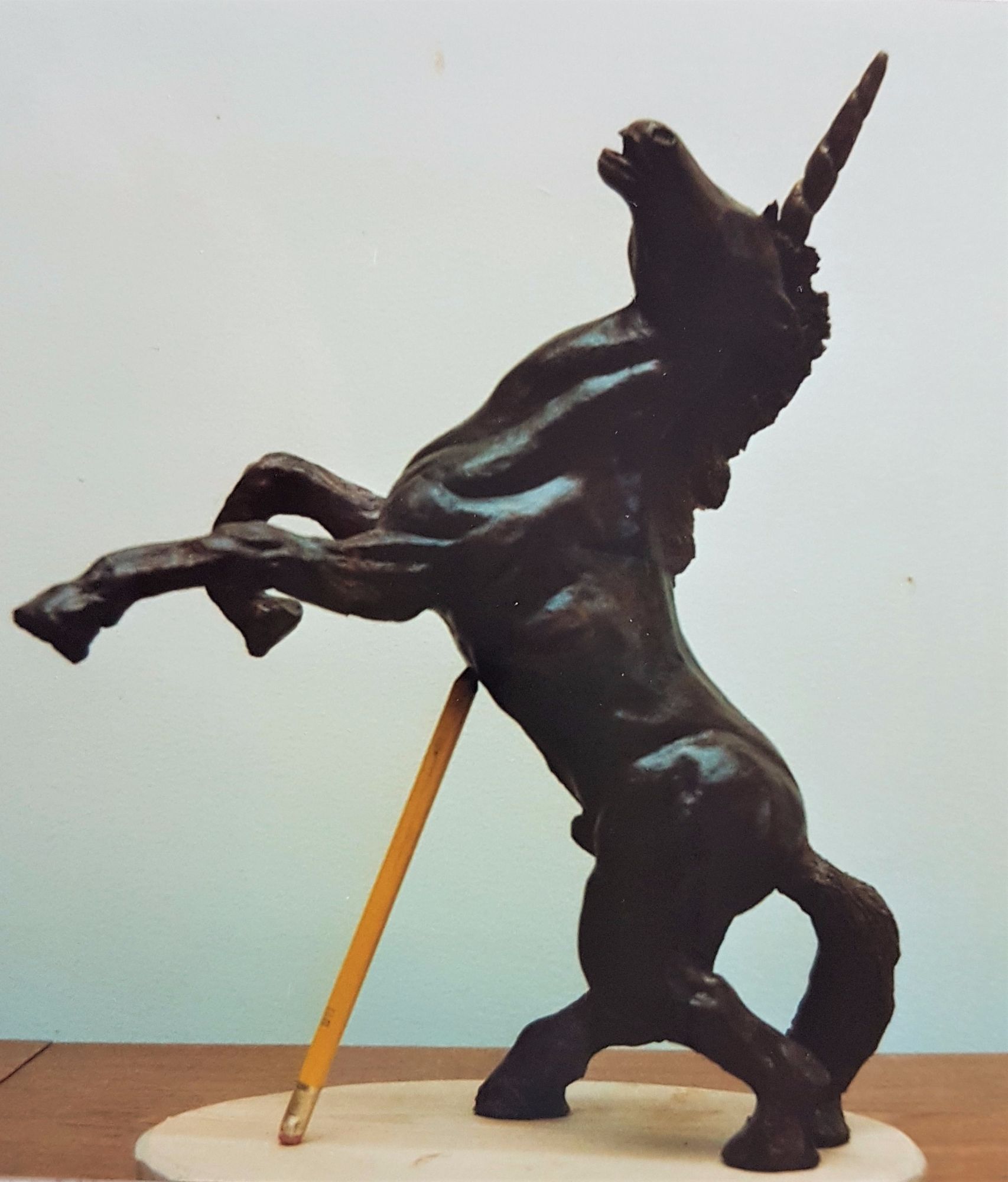 Still going for the same lovely brown varnish!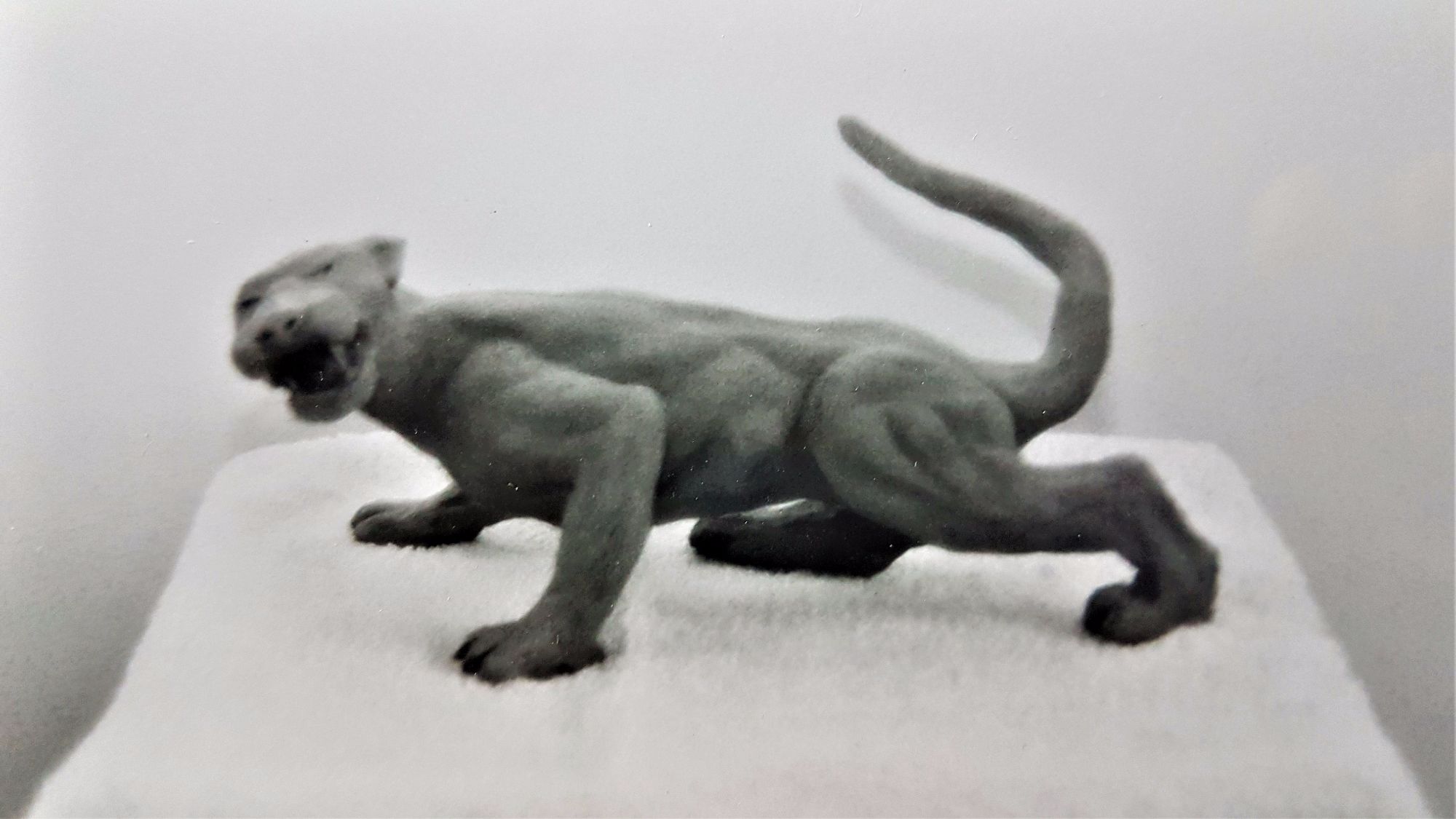 Very dodgy photo of a panther, Remarkably similar to my chainsaw carving, though I forgot I'd ever done this before I did the chainsaw one!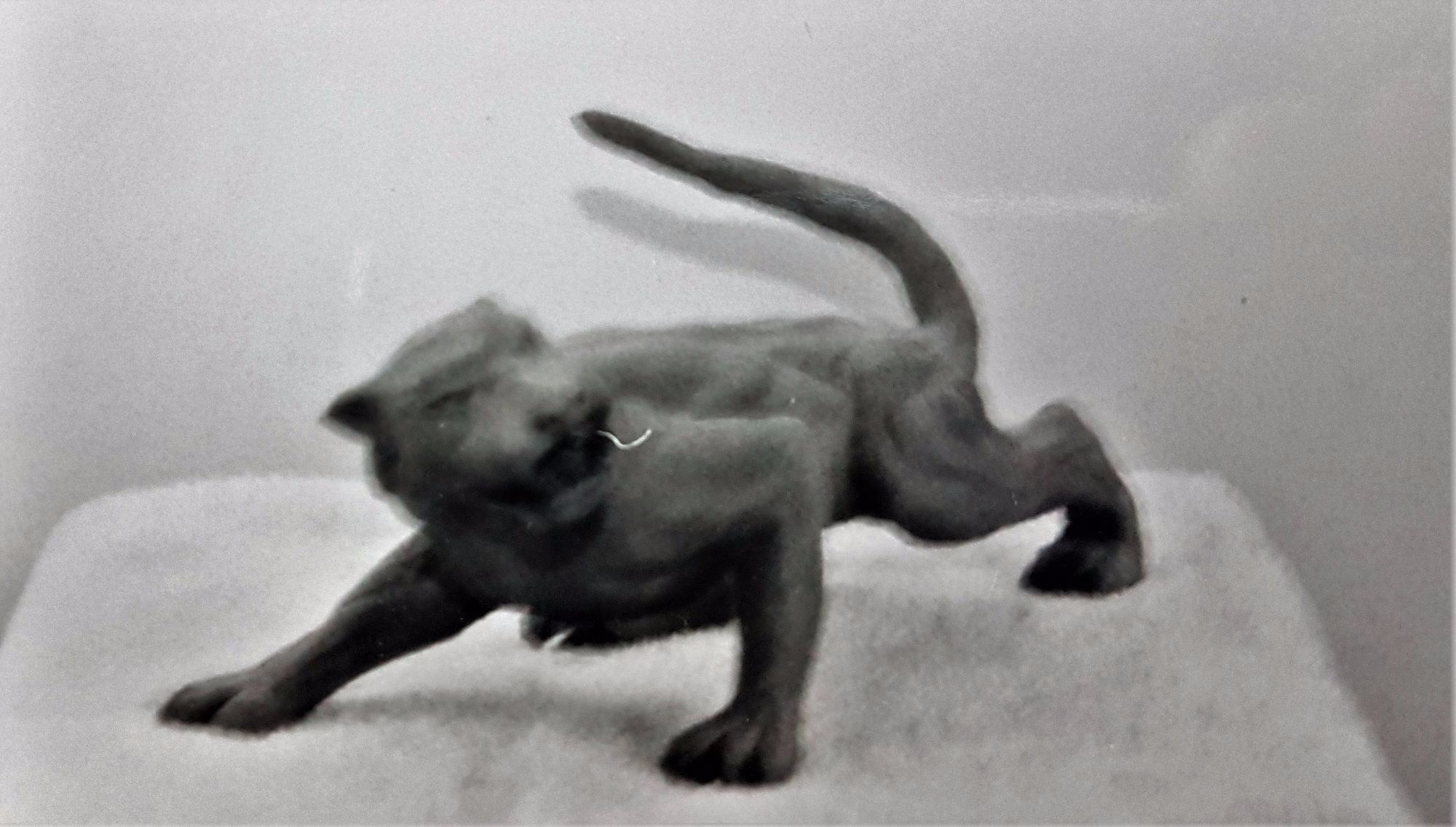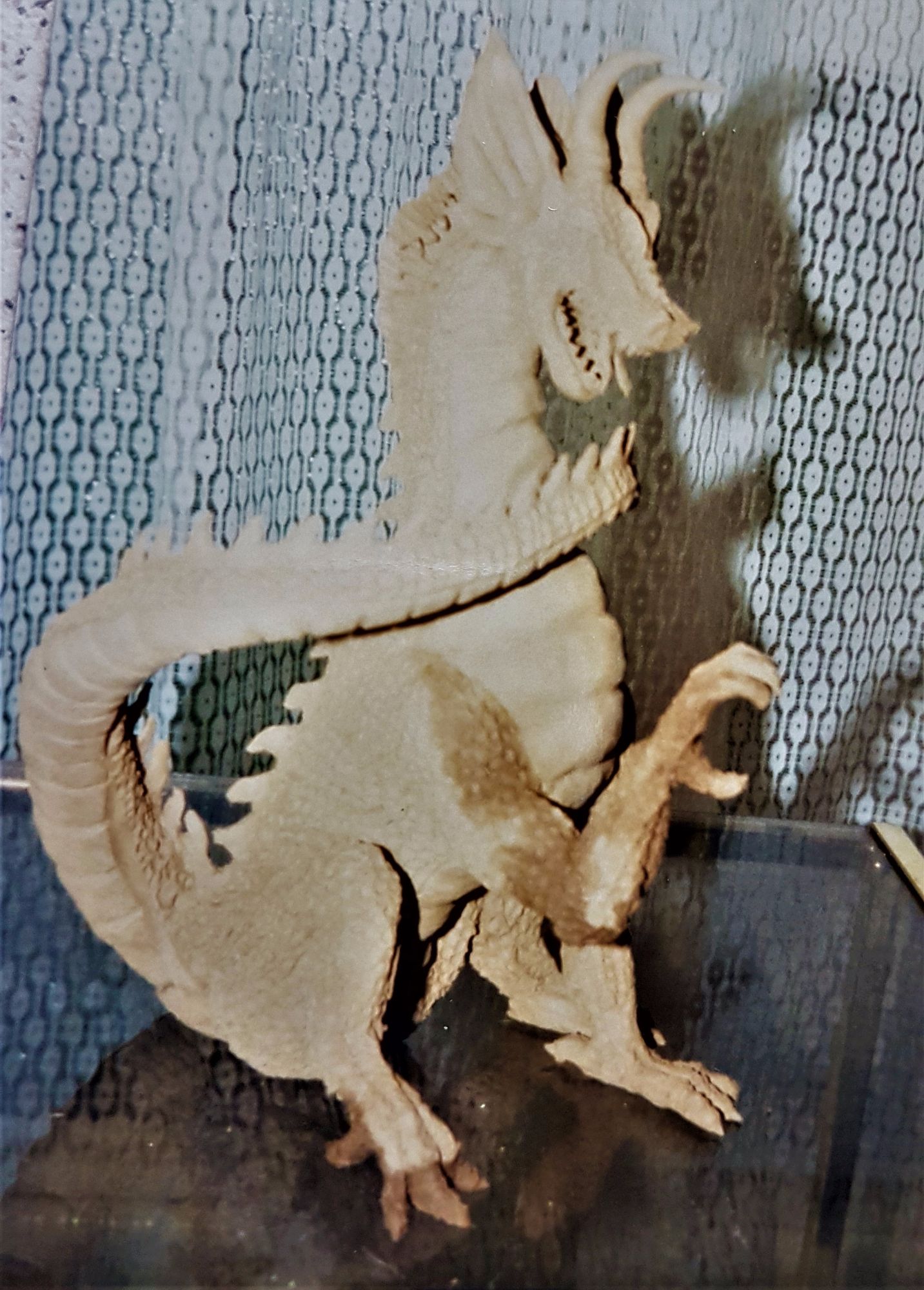 Long tailed Dragon, made for a friend. 25 years ago.
He was to suffer the same fate as the Budda...